THE PERSONAL TRAINER CONNECTION!
Personal Trainers in Nevada
Janalyne Hansen Fitness - Personal Trainer Serving Pueblo and Colorado Springs
Janalyne Hansen

Henderson, Nevada 89011

Specialties
Strength Building
Weight Loss
Rehabilitation
Yoga
Aerobics
Body Sculpting

Certified Personal Trainer (Las Vegas/ Henderson/ GreenValley area)
Tiffany A

Henderson, Nevada 89052

Specialties
Strength Building
Body Building
Weight Loss
Body Sculpting
Tiffany works with each client on an individual basis, focusing on achieving long-term results through challenging and constantly varied workouts. Maybe it is your first time beginning down the (sometimes intimidating) road to physical fitness …….or maybe you have been working out for along time and are not seeing the results you want. Whatever your personal fitness goals, Tiffany can help you get there. You will be educated, encouraged, assisted, motivated and inspired along every step of your fitness journey!
More details about Henderson, Nevada Personal Trainer Tiffany A

Sports Performance Training
Brian Van Hook

Henderson, Nevada 89052

Specialties
Strength Building
Weight Loss
Rehabilitation
Body Sculpting
Sports Performance
Van Hook Sports Performance is a high-performance training program for athletes, and those looking to make a serious commitment to their long-term health. Brian Van Hook provides athletes with an environment in which they can identify and work toward quantifiable improvements both inside and outside the training facility.
More details about Henderson, Nevada Personal Trainer Brian Van Hook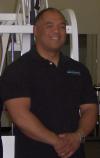 Personal Fitness and Sport Training
Mel Fabros

Las Vegas, Nevada 89128

Specialties
Strength Building
Body Building
Weight Loss
Sport Specific
I use traditional resistance training methods utilizing machines and free weights, as well as Olympic and power lifting lifts. I also utilize Circuit Training, P90X and Cross fit type workouts to achieve functional and sport fitness. Finally I use the latest in sport training equipment like the Vertimax, bands, weight vests, sleds, etc.
More details about Las Vegas, Nevada Personal Trainer Mel Fabros

Certified Personal Trainer With a Private In Home Studio
Mark Lani

Las Vegas, Nevada 89117

Specialties
Strength Building
Weight Loss
Yoga
Pilates
Body Sculpting
At PerfectImage4Life Fitness Training we offer the right program to fit your needs regardless of your current situation. Our private studios offer one-on-one training programs designed with your body type and specific goals in mind. Our Las Vegas Personal Trainers are nationally certified but better yet, have the communication skills and personalities necessary to keep you motivated, interested and seeing consistent results!
More details about Las Vegas, Nevada Personal Trainer Mark Lani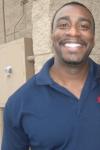 Training For Life
Charles Ware

Las Vegas, Nevada 89121

Specialties
Strength Building
Weight Loss
Rehabilitation
Body Sculpting

Fitness Expert in Las Vegas
Josephine Dalton

Las Vegas, Nevada 89113

Specialties
Strength Building
Body Building
Weight Loss
bootcamp
Las Vegas fitness expert and personal trainer, TRAINER JO, is now located exclusively at City Athletic Center (where the old 24 Hour Fitness Sport used to be). Now offering her exclusive METABOLIC X TRAINING classes (boydweight HIIT bootcamps) as well as private personal training (one on one and small groups). Nutritional counseling available as well as Nutrilite Sports Nutrition, to help you get to your fitness goals more efficiently.
More details about Las Vegas, Nevada Personal Trainer Josephine Dalton
NEVADA
Nevada is famous for the glowing neon lights, glitter, glam and gaming of the Las Vegas strip. It looks like you are ready to call your own bluff at the weight game, and quit gambling with your health. Teaming up with a personal trainer is definitely a winning hand when it comes to reaching your weight loss and nutrition goals.

A Nevada personal trainer will work with you to compose a program focusing on the restructure your lifestyle while helping to provide the necessary motivation for your success to reach your goals of overall health and well-being.

Nevada offers diverse opportunities for exercise and fitness. It would be impossible to see the world in an hour, but a Nevada personal trainer has your passport for the next closest thing by taking their clients speed walking down the Las Vegas Strip. A brisk walk or jog down the strip takes you from the Egyptian pyramids, to the New York City skyline, to the Eiffel tower. This is an enjoyable way to burn calories and fat along with cardio conditioning and body sculpting.

Las Vegas isn't the only city in Nevada with awe inspiring sights, Carson City fitness trainers love to take their clients biking or jogging along the many trails of the scenic Sierra Foothills. Biking and jogging provide the perfect aerobic workout, and biking and jogging exercises prove to be excellent for building your body muscle tone and stamina.

Just a hop, skip and a jump away is the magnificent Lake Tahoe, where one can take advantage of the endless fitness opportunities. Skiing is not only an adrenaline rush, which provides great psychological exercise by releasing endorphins that reduce stress and anxiety, which can be a roadblock to achieving your fitness goals, skiing is a perfect physical exercises because it uses all of your muscles groups.

Your personal trainer will help you compose the perfect skiing workout plan that will concentrate on improving your strength, endurance, stability and overall fitness. In addition to your skiing or snowboarding workout, your personal trainer can incorporate the ultimate water fitness workout into your weekly fitness routine. Kayaking and Canoeing are great aerobic exercises mixed with upper body conditioning. These water sports are another example of the perfect psychological exercise. Paddling is one of the sports that you can connect with nature; you can paddle to places that are not accessible to everyone, this makes paddling one of the ideal exercises to clear stress, build strength, flexibility, and restore the body's natural healing energies.

Be proud of yourself for deciding not to play that risky hand that you've been dealt. The power to succeed is yours now, and the winning numbers are the ones that you are about to dial when you pick up the phone to consult with a personal trainer. Way to go! All bets are on you to win because you have decided to contact a personal trainer today. You have hit the jackpot!