THE PERSONAL TRAINER CONNECTION!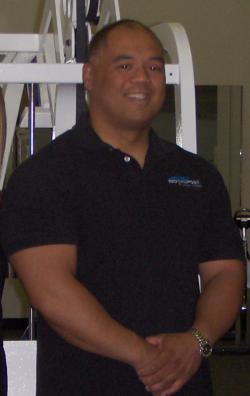 Personal Fitness and Sport Training
Mel Fabros -
7027850444
Las Vegas, Nevada 89128
Trains both men and women.
contact trainer
Specialties
Strength Building
Body Building
Weight Loss
Sport Specific
Certifications
ACE Certified Trainer Working on NASM Certification Interning with Strength and Conditioning Guru David Sandler formerly a Strength and Conditioning Coach with the Miami Hurricanes
now working with Fox Sports
the Discovery Channel and various celebrities and professional athletes as a trainer/coach/special consultant/sports physiologist.
Personal Trainer Overview
I use traditional resistance training methods utilizing machines and free weights, as well as Olympic and power lifting lifts. I also utilize Circuit Training, P90X and Cross fit type workouts to achieve functional and sport fitness. Finally I use the latest in sport training equipment like the Vertimax, bands, weight vests, sleds, etc.
Training Philosophy
My philosophy is to listen to the client and find out why they want to work out and what goals are important to them. I then use all the methods listed above, and more, to meet those goals. I use a combination of intensity, humor and genuine care about my clients, to keep them motivated.
Education
UC Berkeley Graduate Major in Political Science and Biology I couldn't decide if I wanted to be a lawyer or a doctor... in the end I ended up a Personal Trainer and couldn't be happier!
Bio
I've been training clients since 1992 but have been exercising since I was 14, back in 1980. I love making positive and healthy changes in peoples lives. I went to UC Berkeley and graduated with a degree in Political Science. I decided I didn't want to be a lawyer and wanted to do something I loved. I 'm married with two kids and try to instill the love of health fitness and sport in my family.