THE PERSONAL TRAINER CONNECTION!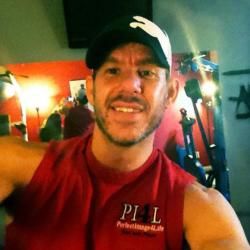 Specialties
Strength Building
Weight Loss
Rehabilitation
Yoga
Pilates
Body Sculpting
Sports Ballet
Training Locations
studio
Private in home studio
Certifications
CAPT Certified Advanced Personal Trainer
Certified Sports Nutritionist
Certified Weight Management Specialist (NESTA) (ISSA) (IFPA) also hold Certifications in Yoga
Pilates
Core Stability
Online Training.
Personal Trainer Overview
Our private studio offers one-on-one training programs designed with your body type and specific goals in mind. Our Las Vegas Personal Trainers are nationally certified but better yet, have the communication skills, knowledge and personalities necessary to keep you motivated, interested and seeing consistent results!
Training Philosophy
Your personal fitness trainer will provide you with on-going education conforming to current fitness principles and standards, starting your program at a level that you are comfortable with and developing new fun and challenging workouts to challenge you as you progress to accomplishing your goals.
Education
15+ years experience working with adults, specializing in strength building and weight loss. I have taken numerous courses and hold nationally recognized certifications and credentials including: Exercise Physiology, Sports Nutrition, Weight Management, Weight training techniques, Core Stability training, Biomechanics - the way the body moves naturally, I incorporate Yoga, Pilates, resistance band training, strength training, core stability, and aerobics into my ever changing programs. My goal is to change up your workout so much that you continue to see results while keeping you interested.
Bio
I have a passion for teaching and inspiring you as well as the expertise to help you achieve optimum health, increase your daily energy, and most importantly feel great and love your body. I am friendly, non-intimidating, supportive, motivating and genuinely committed to helping you achieve your health and fitness goals. Keeping things simple, I teach a no gimmick straight- forward approach to fitness that begins at your level and build as you progress! Your individualized fitness program is all about you and your specific needs.I am here for you full force and offer exactly what you need to live a long healthy life and look great in the process! I look forward to working with you to achieve your health and fitness goals." I look forward to hearing from you!