THE PERSONAL TRAINER CONNECTION!
Personal Trainers in Honolulu, Hawaii
Personal Trainers in Honolulu, Hawaii

Strength and Martial Arts
David Robbins

Honolulu, Hawaii 96821

Specialties
Strength Building
Taichi
Kick Boxing
Aqua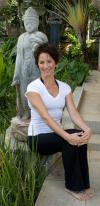 Health First Fitness - Personal Training and Yoga Therapy for health!
Leslie Gallo

Honolulu, Hawaii 96826

Specialties
Strength Building
Weight Loss
Rehabilitation
Yoga
Body Sculpting

In home and outdoor personal training in Honolulu
Amy Forsyth

Honolulu, Hawaii 96826

Specialties
Strength Building
Weight Loss
Body Sculpting
Using the services of a personal trainer is one of the most efficient ways to achieve your fitness goals. I create individual programs tailored to each client's current physical abilities and objectives. Whether you are interested in losing weight, improving your functional mobility, or just improving your physical health generally, I can work with you to design a program that works for you. In addition, I understand that with your already over-scheduled life, it can be difficult to make it to the gym or studio. That is why I perform all my personal training services in your own home or at an outdoor location convenient for you. I also offer small group training if you are interested in working out with a stronger support system at a significantly discounted rate. I also run some bootcamp style classes for women in Manoa Valley and Aina Haina.. The class consists of a variety of strength training, high intensity cardio, core conditioning, plyometrics, and Pilates-based exercises. I design the class so that no matter your current fitness level, you will be challenged by the workouts. Things can be ramped up or down if necessary. Every day is different from the one before, so you won't get bored and you muscles will constantly be challenged in new ways. It's tough, but also fun, and the small group dynamic is extremely supportive.
More details about Honolulu, Hawaii Personal Trainer Amy Forsyth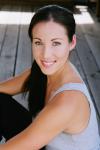 Fit Evolution - Personal Training, Nutrition Consulting, Workplace Wellness Coaching
Sonja Lyth

Honolulu, Hawaii 96816

Specialties
Strength Building
Weight Loss
Body Sculpting
Core Conditioning, Functional Tr
Fit Evolution provides a variety of services which include personal and group training sessions, nutrition consultations, and workplace fitness. Workouts combine multi-muscle activities using little or no equipment. Whether you are looking to lose weight, sculpt and tone, increase energy, or work on strength and flexibility, we will work together to help you discover your physical capabilities and achieve your goals.
More details about Honolulu, Hawaii Personal Trainer Sonja Lyth

Fitness for a Better life
Estevan Christopher

Honolulu, Hawaii 96825

Specialties
Strength Building
Body Building
Weight Loss
Rehabilitation
Yoga
Aerobics
Kick Boxing
Body Sculpting
Functional strength, Nutrition,

Pilates Instructor PMA, CPT
Joan Petti

Honolulu, Hawaii 96813

Specialties
Strength Building
Weight Loss
Rehabilitation
Pilates
Body Sculpting