THE PERSONAL TRAINER CONNECTION!
Personal Trainers in Hawaii

Strength and Martial Arts
David Robbins

Honolulu, Hawaii 96821

Specialties
Strength Building
Taichi
Kick Boxing
Aqua

In home and outdoor personal training in Honolulu
Amy Forsyth

Honolulu, Hawaii 96826

Specialties
Strength Building
Weight Loss
Body Sculpting
Using the services of a personal trainer is one of the most efficient ways to achieve your fitness goals. I create individual programs tailored to each client's current physical abilities and objectives. Whether you are interested in losing weight, improving your functional mobility, or just improving your physical health generally, I can work with you to design a program that works for you. In addition, I understand that with your already over-scheduled life, it can be difficult to make it to the gym or studio. That is why I perform all my personal training services in your own home or at an outdoor location convenient for you. I also offer small group training if you are interested in working out with a stronger support system at a significantly discounted rate. I also run some bootcamp style classes for women in Manoa Valley and Aina Haina.. The class consists of a variety of strength training, high intensity cardio, core conditioning, plyometrics, and Pilates-based exercises. I design the class so that no matter your current fitness level, you will be challenged by the workouts. Things can be ramped up or down if necessary. Every day is different from the one before, so you won't get bored and you muscles will constantly be challenged in new ways. It's tough, but also fun, and the small group dynamic is extremely supportive.
More details about Honolulu, Hawaii Personal Trainer Amy Forsyth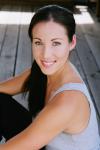 Fit Evolution - Personal Training, Nutrition Consulting, Workplace Wellness Coaching
Sonja Lyth

Honolulu, Hawaii 96816

Specialties
Strength Building
Weight Loss
Body Sculpting
Core Conditioning, Functional Tr
Fit Evolution provides a variety of services which include personal and group training sessions, nutrition consultations, and workplace fitness. Workouts combine multi-muscle activities using little or no equipment. Whether you are looking to lose weight, sculpt and tone, increase energy, or work on strength and flexibility, we will work together to help you discover your physical capabilities and achieve your goals.
More details about Honolulu, Hawaii Personal Trainer Sonja Lyth

Fitness for a Better life
Estevan Christopher

Honolulu, Hawaii 96825

Specialties
Strength Building
Body Building
Weight Loss
Rehabilitation
Yoga
Aerobics
Kick Boxing
Body Sculpting
Functional strength, Nutrition,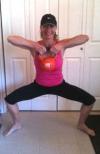 Fitness Training for Women
Robin Reichert

Honolulu, Hawaii 96825

Specialties
Strength Building
Weight Loss
Aerobics
Functional Fitness
I'm an AFPA certified personal trainer & nutrition consultant, NASM certified corrective exercise specialist, NASM certified youth exercise specialist, online fitness coach and professional writer specializing in health and fitness. I hold a Bachelor of Arts in psychology from the University of San Francisco and a Master of Science in natural health. I specialize in weight loss, functional strength training, corrective exercise, total body toning, circuit training, aerobic conditioning, plyometric training, nutrition planning, and home-based boot camp style workouts for women. My services include both in-home and outdoor personal training. If training in person is not a good fit for you, then I also offer online fitness coaching for your convenience.
More details about Honolulu, Hawaii Personal Trainer Robin Reichert

Your Goal, Your Coach, Your Solution
Anna Mathes

Kapolei, Hawaii 96707

I am a Hawaii-based Certified Personal Trainer & Nutrition Coach providing a variety of services to help you live a healthy, fit lifestyle. I enjoy working with all kinds of goals including weight loss, muscle gain, competitive physique, athletic performance, and various health conditions. I am available for individual and small group training in Kapolei, Hawaii. Online training & nutrition coaching are available no matter where you're located.
More details about Kapolei, Hawaii Personal Trainer Anna Mathes

NASM Certified Personal Trainer
Thomas Hagan

Waikoloa, Hawaii 96738

Specialties
Strength Building
Body Building
Weight Loss
Aerobics
Taichi
Kick Boxing
Chi Gong Breathing
Excel Sports & Fitness provides personal training and sports conditioning, motivation and positive reinforcement, for adults and youths of all ages. If you are looking to get in the best shape that you can for a sporting event, to look great and feel healthy, or just want to become a champion athlete in your sport, then give me a call and let's schedule a training session at your convenience. Tel: (808) 315-7642 Email: excelsportsandfitness@yahoo.com Website: www.hfpn.com
More details about Waikoloa, Hawaii Personal Trainer Thomas Hagan
Hawaii Personal Trainers
You are a resident of Hawaii's capital city Honolulu, where the climate is subtropical and the beaches are breathtaking. Your wardrobe has consisted of Bikini's, Grass Skirts and Coconuts. You are conscience of your weight, your health and your physic more often than not. The older we get the less physical activity we get, our metabolism slows down, and our bodies begin to deteriorate. Sometimes we cannot help ourselves and we need to look outside for help. A Hawaii personal trainer will help you reach your exercise, fitness and nutrition needs.
A personal fitness trainer in Hawaii will keep you focused on your weight loss and strength training goals. A personal trainer is not just a one on one jumping jack and push up session, there are a variety of training packages available to suit your personal fitness needs and Hawaii personal training is flexible. You are not tied to a 4:00 aerobic class confined in a room. You work directly with your Hawaii personal trainer to choose your fitness training schedule, and your exercise program. You can choose from weight training, strength training, cardio, nutrition, diet, yoga, pilates, mediation, stretching and boot camps. Many fitness trainers use a combination of training tailored especially for you and your health needs or goals.
Hawaii personal trainers have taken the traditional fitness programs to new heights, literally. Hiking the impressive lava shoreline trails of Kaena Point on Oahu or swimming and jogging along the Leeward Coast at the foot of the Waiane Mountain Range offers excellent weight loss and strength training for the body and the scenery and awe inspiring landscapes are great for the soul and mind!
Another Hawaii city that has wonderful fitness and exercise opportunities is Waikiki where the "Father of Modern Surfing", Duke Kahanamoku grew up. Surfing is a great physical workout and Oahu offers the perfect variety of water related physical fitness adventures. Kuhio Beach is a great location in Oahu to start your surfing personal training program, or one can go Kayaking off the magnificent beaches of Oahu's North Shore. There are many walking and strength training opportunites in Oahu as well. There is Kalakaua Avenue where a brisk walk would provide one with immediate health benefits.
Hawaii is such a lively and energetic state. There are never-ending options when it comes to fitness and exercise on the various islands of Hawaii. Hawaiian Personal Trainers are professionals who will promote you and guide you every step of the way to your ultimate weight loss and fitness goal. Don't waste another minute, contact a personal trainer today. It's as easy as sending them an email or a quick phone call to set up and appointment today to get your new personal training program in motion. You will be glad that you did!