THE PERSONAL TRAINER CONNECTION!
Personal Trainers in West Virginia

Personal Training In Home, Online Or In The Park!
Tara Butler

Martinsburg, West Virginia 25401

Specialties
Strength Building
Body Building
Weight Loss
Rehabilitation
Yoga
Pilates
Aerobics
Kick Boxing
Body Sculpting
Boot Camp Classes
A variety of programs are offered based on what each individual client needs. Whatever your goals and personal health history, you will be given a custom program to help you. Nutrition-Based on your body type you will be given a list of foods and some recipes to choose from. The goal is to help you make healthier choices and still enjoy a lot of the foods you like to eat. With guidance you can even still eat at a lot of your favorite restaurants! Post-Rehab - It is a misconception that if you are injured or have had a heart attack or stroke that you are unable to exercise. Nothing could be further from the truth! With the proper guidance and your physician's approval you can perform many safe exercises that can strengthen and help your recovery and help get you back to your normal functions Pre/Postnatal- Women who exercise before & during pregnancy get many benefits including relief from back pain, easier and quicker deliveries, and quicker recovery after giving birth. Weight loss -Target and blast that fat the right way. There are too many programs out there that promise fast weight loss but produce unhealthy body composition. You can appear to be thin and still be at high risk for heart attacks, high blood pressure and diabetes along with many other problems associated with improper body composition. Tightening & Toning - Perhaps you just need to gain a little muscle or need a little tweaking. You can get that too. We also offer group exercise classes. Check out our class schedule to see if there are any in your area. If not then let us know. We would be happy to start one! NEW! Online Personal Training * Endless Workout Program Options * Exercise Technique Demos * Accountability Workout and Food Logs * Ready to use Workout Plans * Fitness Articles * Daily Fitness Tips * New Workout Routines * Healthy Recipes * Valuable Fitness Charts * Food Journals * Mobile Access To Your Workouts * Personalized Social Webpage * Nutrition Tips * Monthly Fitness Newsletter
More details about Martinsburg, West Virginia Personal Trainer Tara Butler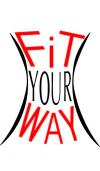 Get Fit Your Way
Sherry McCormick

Ronceverte, West Virginia 24970

Specialties
Strength Building
Weight Loss
Rehabilitation
Aerobics
Spin
Body Sculpting
Flexibility
I use a wide variety of methods to train my clients. I start out with a consultation where we discuss lifestyle, work schedule, health status and goal setting. I'll set up a program based on your needs to help you reach your goals. I'll monitor your progress each week and email you your results once a week. During the exercise session we will work on improving your cardiovascular endurance, muscular strength and flexibility.
More details about Ronceverte, West Virginia Personal Trainer Sherry McCormick

Personal Trainer
Amy Dunkin

Saint Albans, West Virginia 25177

Specialties
Strength Building
Weight Loss
Fitness Class
Coach Amy Dunkin is the owner of TOTAL TRAINING WV. As a Certified Personal Trainer since 2006 she has coached many clients ages 7 to 87 with various training goals and abilities. Coach Amy is passionate about helping her clients meet their fitness goals and it shows everyday as she motivates and encourages all those around her to trust themselves and dig deep to achieve their potential.
More details about Saint Albans, West Virginia Personal Trainer Amy Dunkin
WEST VIRGINIA
PERSONAL TRAINER
West Virginia may be known as the Mountain State, but it is also getting recognition for its advancement in the personal training and physical fitness spectrum as well. Located on the east coast of the United States, West Virginia may not be the most prodigious state in terms of size, but it is definitely the largest when it comes to picturesque sights and physical activities. A West Virginia personal trainer will get your weight loss started and help you build the muscle you desire !
The region of West Virginia is covered by nearly seventy-five percent of forest, with an astounding thirty-seven state parks. No matter what type of outdoor physical fitness activity you choose, there is bound to be a personal instructor willing to support you should that be your goal. West Virginia's glorious mountain ranges and running streams make hiking, fishing, jogging, or off-road biking only a few of the outdoor adventures that await you.
In the county of Greenbrier is the third largest cave system in the United States known as Organ Cave. While it may only rank third in the U.S., it is actually the most substantial in the state of West Virginia. While caving is not accessible everywhere, West Virginian's are fortunate to have this athletic pass time right in their backyard so to speak. It is highly advised, if not mandatory, that you procure a personal instructor if you are not an experienced spelunker.
West Virginia has always been a pioneer in farming and nutritious eating habits. Golden Delicious apples originated in Clay County and are a mouthwatering natural source of fiber and vitamins that everyone needs to maintain a healthy body. This type of yellow apple also promotes good hair and skin, and aids in the prevention of weight gain and encourages weight loss. Making conscious decisions about food intake and acquiring the assistance of a personal trainer are the key factors to rejuvenating your body and promoting a healthy lifestyle change that will be monumental components in the battle to lose weight.
Physical fitness is an extremely personal endeavor, that is why it is important that you get the most comprehensive information on the matter so that you can make a knowledgeable decision. With several personal training facilities in West Virginia, it should not be complicated to locate a personal trainer that will collaborate with you and reinforce your fitness ventures. Wether you're looking to lose weight, tone up, or simply become more active, the fitness instructors of West Virginia are there to serve you.