THE PERSONAL TRAINER CONNECTION!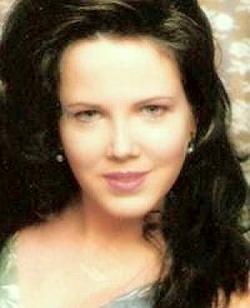 Specialties
Strength Building
Body Building
Weight Loss
Rehabilitation
Yoga
Pilates
Aerobics
Kick Boxing
Body Sculpting
Boot Camp Classes
Training Locations
home
work
outdoors
Online
Certifications
NSPA
IDEA
Desert Southwest
Personal Trainer Overview
A variety of programs are offered based on what each individual client needs. Whatever your goals and personal health history, you will be given a custom program to help you. Nutrition-Based on your body type you will be given a list of foods and some recipes to choose from. The goal is to help you make healthier choices and still enjoy a lot of the foods you like to eat. With guidance you can even still eat at a lot of your favorite restaurants! Post-Rehab - It is a misconception that if you are injured or have had a heart attack or stroke that you are unable to exercise. Nothing could be further from the truth! With the proper guidance and your physician's approval you can perform many safe exercises that can strengthen and help your recovery and help get you back to your normal functions Pre/Postnatal- Women who exercise before & during pregnancy get many benefits including relief from back pain, easier and quicker deliveries, and quicker recovery after giving birth. Weight loss -Target and blast that fat the right way. There are too many programs out there that promise fast weight loss but produce unhealthy body composition. You can appear to be thin and still be at high risk for heart attacks, high blood pressure and diabetes along with many other problems associated with improper body composition. Tightening & Toning - Perhaps you just need to gain a little muscle or need a little tweaking. You can get that too. We also offer group exercise classes. Check out our class schedule to see if there are any in your area. If not then let us know. We would be happy to start one! NEW! Online Personal Training * Endless Workout Program Options * Exercise Technique Demos * Accountability Workout and Food Logs * Ready to use Workout Plans * Fitness Articles * Daily Fitness Tips * New Workout Routines * Healthy Recipes * Valuable Fitness Charts * Food Journals * Mobile Access To Your Workouts * Personalized Social Webpage * Nutrition Tips * Monthly Fitness Newsletter
Training Philosophy
I believe in treating each of my clients as an individual so all of their programs are tailored to them. I don't use generic "cookie cutter" workouts. I also believe that a strong body starts with a strong core(Abdominals/Lower Back) so I make sure I start all my clients off with a good core program.
Education
-Northern Virginia Community College Sterling, VA, 2001 -NSPA Certified Personal Trainer 2003-Present -CPR/AED, American Health Care Academy Desert Southwest--Pre/Postnatal Exercise Specialist, Posture and Post Rehab, Exercise & Respiratory Diseases Certifications Leesburg Physical Therapy- Over 400 hours of Clinical Rehabilitative Exercise
Bio
Tara A. Butler, CPT-Is the owner of The Equinox Studio and is a certified personal trainer through the National Strength Professionals Association (NSPA) Tara has been a certified trainer for over 8 years and formerly worked in a physical therapy office for several years gaining valuable experience in rehab exercise. Tara has worked not only with weight loss clients but with clients with a variety of special needs: Respiratory (Asthma, Emphysema), post-stroke/heart attack, joint problems (hip/knee replacements, and also a variety of injuries. Tara recently spoke at a national health conference on the importance of exercise for people with COPD (Chronic Obstructive Pulmonary Disorder). She has since become, by invitation, a member of the Alpha-1 Speaker's Bureau.