THE PERSONAL TRAINER CONNECTION!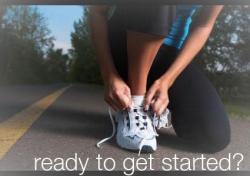 Specialties
Strength Building
Weight Loss
Fitness Class
Certifications
NCSF Certified Personal Trainer since 2006. Spartan SGX Lvl 1 Coach and Obstacle Specialist.
Personal Trainer Overview
Coach Amy Dunkin is the owner of TOTAL TRAINING WV. As a Certified Personal Trainer since 2006 she has coached many clients ages 7 to 87 with various training goals and abilities. Coach Amy is passionate about helping her clients meet their fitness goals and it shows everyday as she motivates and encourages all those around her to trust themselves and dig deep to achieve their potential.
Training Philosophy
Coach Amy understands what it is like to begin a new journey, to train and practice, to struggle and fail, and then to have all the training finally fall into place to be successful with ones' goals and experience that amazing feeling of accomplishment
Education
B.S. Communications with minor in Education focus on Physical Education. Certified personal trainer since 2006. Spartan SGX Level 1 Coach and Spartan Obstacle Specialist.
Bio
Amy has been involved in competitive athletics since the age of seven playing organized basketball, racing competitively in cross country mountain bike racing, competitive road cycling racing, triathlons, and long and short distance trail and road running races. Since 2015 she has been competing in multiple Spartan and Battle Frog obstacle course races and finding herself on the Spartan podium in the Elite Masters class more than once. When she is not racing Amy relaxes getting outdoors running in the woods with her dogs or kayaking on the lakes with her boyfriend, mountain biking, hiking, snowboarding, and of course working out and training for health and fitness or to prepare for her next race.