THE PERSONAL TRAINER CONNECTION!
Personal Trainers in Albany, New York
Personal Trainers in Albany, New York

Superior Fitness Training and Amazing Results
Bryan Nunziato

Albany, New York 12207

Specialties
Strength Building
Weight Loss
Spin
Body Sculpting
Boot Camp
DO YOU WANT TO LEARN HOW YOU CAN GET BACK ON THE FITNESS - CHECK OUT MY LIVE INTERVIEW WITH ELISA STREETER ON WTEN NEWS CHANNEL 10! Cut and paste this link to your address bar http://www.wten.com/Global/category.asp?C=172705&autoStart=true&topVideoCatNo=default&clipId=5542508&flvUri=&partnerclipid= Welcome to Personal Training! Here's what you can expect from your personal training program: Session One - Activity Readiness Profile (60-minutes) During your first session we will meet to assess your health history, review your dietary habits, and discuss your health and fitness goals. Session Two - Fitness Assessment (60-minutes) The health and fitness assessment is a comprehensive evaluation designed to; 1) Establish baseline information for future comparison; 2) Assist in designing your personalized exercise program and; 3) Track objective, measurable results over time. The assessment includes: Body weight, waist measurement, blood pressure, body fat analysis, strength, cardio, and flexibility tests. Session 3 - Program Presentation (60-minutes) During this session we will review your fitness program and introduce the strength training, cardiovascular, and flexibility exercises. We will focus on proper form, movement education, and muscle recruitment, while teaching you how to monitor your intensity. Each personal training session thereafter will challenge your overall fitness while providing with the knowledge you need to continue seeing amazing results.
More details about Albany, New York Personal Trainer Bryan Nunziato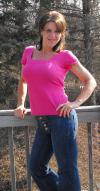 Fitness & Weight Loss
Dale Kelley

Albany, New York 12211

Specialties
Strength Building
Body Building
Weight Loss
Body Sculpting
Wellness and Motivation Coaching
What's the best diet and workout plan? The one you will stick with! Results require consistency. Most of us can't stick with a program long enough to see the benefits. My job is to design a program you can actually follow long term so that you see results! My programs are custom designed for you based on your own unique goals, preferences, physical abilities, time constraints, and metabolism. I spent a lot of time on goal setting and motivation coaching as these are the ultimate determinants of success.
More details about Albany, New York Personal Trainer Dale Kelley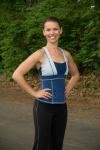 Personal fitness training in Albany, NY
Tenicia Ann Trask

Albany, New York 12205

Specialties
Strength Building
Weight Loss
Yoga
Pilates
Body Sculpting
Zumba
Trainer Tenicia (T.) Trask brings the gym to you! Able to come to your home, office, or gym and offer personal fitness training that focuses on the points you want to improve. T. uses a mix of Pilates, Resist-a-Ball, weight and strength training, and Zumba and dance to bring a balanced routine that is appropriate to each individual.
More details about Albany, New York Personal Trainer Tenicia Ann Trask

Personal Training, Get Results, Change Your Life
Kyle Crandall

Albany, New York 12207

Specialties
Strength Building
Body Building
Weight Loss
One step at a time. First we will meet to determine your health status and any possible concerns that we may need to take into consideration when designing your personalized fitness program. During this meeting we will establish your fitness goals which will also help us to determine your fitness program. Next we will gather information that will provide us for comparison as we progress in weeks of training. Also we will determine days and times that you are available to dedicate to exercising each week. The information gathered will help to design the personalized fitness program. When all finished your program will be ready to go and executed. We will begin training in our first session which will not only be a physical workout but will also be educational session to help you understand what exercises we will be doing and why we will be doing them. All following session will be designed to push you to your physical and mental limits while executing correct form for quick results.
More details about Albany, New York Personal Trainer Kyle Crandall

Training for lifes sport
Alan Boetticher

Albany, New York 12203

Specialties
Strength Building
Weight Loss
Sport Specific