THE PERSONAL TRAINER CONNECTION!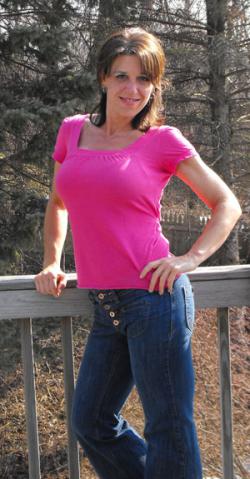 Specialties
Strength Building
Body Building
Weight Loss
Body Sculpting
Wellness and Motivation Coaching
Training Locations
home
studio
work
outdoors
Online
Certifications
NASM - Certified Personal Trainer ACE - Certified Lifestyle & Weight Management Consultant
Personal Trainer Overview
What's the best diet and workout plan? The one you will stick with! Results require consistency. Most of us can't stick with a program long enough to see the benefits. My job is to design a program you can actually follow long term so that you see results! My programs are custom designed for you based on your own unique goals, preferences, physical abilities, time constraints, and metabolism. I spent a lot of time on goal setting and motivation coaching as these are the ultimate determinants of success.
Training Philosophy
BELIEVE What do you believe is possible for you in terms of physical fitness? We've all seen the success stories, maybe we even know someone who's transformed themselves. Why have they been able to achieve their goals but you haven't? Success at anything requires that you believe 100% in your ability to achieve a goal. Anything less than total commitment and belief in your ability to succeed and it is easy to be side-tracked so that we lose focus and stop working towards our goal. Wouldn't you like to be able to believe in yourself enough so that you are able to achieve your health and fitness goals? Belief in your ability to succeed is useless unless you have a plan that works AND you FOLLOW that plan! My job is to design a customized plan that works for YOU personally. Armed with proper information, social support, a growing belief in yourself, and a few good workouts, you will see definite results in your body composition, mood, and energy levels.
Education
Sports Nutrition, Postural Assessment, Yoga, Cognitive Modalities, Motivation, Wellness, and Lifestyle Coaching, Adaptive Exercise Techniques for Morbidly Obese.
Bio
Having lost over 70lbs twice in my adult life I've had to overcome the myriad of challenges, both internal and external, my clients face when trying to achieve their health and fitness goals. Time restraints, lack of results, frustration, feelings of deprivation, having to rely on inaccurate or generic information, and a host of other issues seem to conspire against us. It doesn't have to be this way! My initial weight gain came in my early twenties. In November 1989 I weighed 225 lbs. I managed to lose about 40 lbs. By January of 1992 I was back up to 210 lbs. I was finally able to commit myself fully to a weight loss program and by October 1992 I'd lost 72 lbs. I did manage to keep a good portion of the weight off for several years. As I approached my late 30s the weight slowly began to come back on. By September of 2005 I was back up to about to about 175lbs. For some reason I just couldn't find the motivation to fully to commit myself to a weight loss program. Instead I decided that it would be a good time to quit smoking!! And I did. Two months later I had gained 20 lbs. By March of 2006 I was back up to 213 lbs. I'd gained back ALL the weight – over 70lbs! Sometime around November of 2005, I slipped into a crippling depression. Despite how awful I felt and how badly I wanted to lose the weight and feel better, I simply didn't have the energy to do anything other than sleep – sometimes up to 20 hours per day! It became a catch 22. I was tired. I was depressed. Yet, I didn't have enough energy to get out of bed much less do things that help alleviate depression – things like eating properly and exercising! I could barely get out of bed – much less take a walk or go food shopping! I was literally trapped, mentally and physically, in my misery. I started taking anti-depressants which gave me enough energy to get out of bed and start trying to get myself healthy. I was able to lose weight for the first 12 weeks or so – about 20lbs – and then I hit a brick wall. No matter what I did the weight just would NOT budge. I became convinced that there was something wrong with me – perhaps a thyroid problem. I knew how to lose weight – I'd done it before!! I was doing what the "experts" always tell you – eat less, exercise more – yet the weight refused to come off. After eight weeks of "plateau" I went to see my doctor who asked how many calories I usually ate. I was following a commercial diet which counted calories for me, so I had absolutely NO idea. All I could say was, "I don't know. I eat 23 points." My doctor was flabbergasted. She exclaimed, "That's a lot of food!! I could never eat that much food! Maybe you should try eating less." (Note: 23 points is very low calorie. My doctor simply went on the assumption that since I was overweight I was eating too much – no, doctors do NOT have all the answers!) So, I went home and decided to tally up the actual number of calories I was eating. My average up until that point had been 1350 calories a day. Since I was already exercising 90 minutes a day and had little time, energy, or desire to do more, I took my doctor's advice – I ate less. For all my efforts, money spent on Weight Watchers meetings, expensive "diet" foods, constant feelings of hunger and deprivation, willpower, blood, sweat, and tears, a year later I'd only managed to lose another 25lbs. In total it had taken me longer than a year and a half to lose just 45lbs! It got to the point where I was repeatedly losing and gaining the same five pounds. I was inadvertently starving myself. My nutrient and food quality was nil. I was eating mostly processed "diet foods" – Weight Watchers products, Lean Cuisine and countless other low carb, low fat, low calorie concoctions with little nutritional value. Finally it happened. I got very sick! I spent a week in bed and wasn't able to eat. Once I felt better, I began eating "normally". Twelve days – yes days, not weeks, not months, but days later – I was 15 pounds heavier! Shortly thereafter I began searching the internet to find out what drug would make me stop eating all-together. Luckily, common sense told me pills weren't going to be a long term solution. So, I began researching why I was not able to lose weight following plans like Weight Watchers, Atkins, and South Beach. Equipped with the same accurate and personalized information I provide to my clients, my rate of weight loss doubled. After over a year and half of doing battle with my bathroom scale, I was able to lose the final 40 lbs in under five months! I've spent the past two years researching and testing.Out of desperation and necessity, Exercise Science and Sports Nutrition has become an obsession for me. I've gone from severe depression, thoughts of suicide, feeling hopeless and totally out of control of my life to believing I have the power to accomplish whatever goal I choose – the best part? I DO achieve whatever goal I set. This has been a life changing experience for me. Despite how much I struggled early on – I believe everything happens for a reason and I wouldn't change a thing! I can use what I've learned to help others – how can that be a bad thing? My goal is to help you make the same empowering changes I have – in mind and body. The ability to transform myself came from refusing to accept defeat, eating "right" and becoming physically active. The outer is a reflection of the inner – once we get the inside stuff healthy through proper nutrition and exercise, everything else falls into place. I'm 43 years old. I feel (and look!) better than I ever have in my entire life! I am living proof that 43 is the new 20! You can feel great, energetic, and confident – no matter what your age!