THE PERSONAL TRAINER CONNECTION!
Personal Trainers in Canton, Michigan
Personal Trainers in Canton, Michigan

Corrective Exercise Specialst,Weight Loss Coach and Expert Personal Trainer
Evan Raoof

Canton, Michigan 48188

Specialties
Body Building
Weight Loss
Aerobics
Spin
As a professionally certified personal trainer,corrective exercise specialist & weight loss coach I get excited about transforming peoples lives through the power of Fitness & Health. In many ways clients need to find self discovery. I am of the philosophy that the client is the leader and I am the guide. I help the client understand the process of self discovery and setting realistic goals. When one understands the process and is ready to commit they are ready to elicit real change! -Lose Body Fat -Run Faster -Play Better Goal -or just get through the Day!
More details about Canton, Michigan Personal Trainer Evan Raoof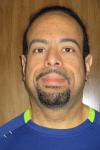 Your transformation
Martin Ramirez

Canton, Michigan 48187

Specialties
Strength Building
Weight Loss
Kick Boxing
My training methods are adapted to every fitness level, and skills. I believe in exercise routines and programs that include a 'TOTAL BODY ' workout approach. My exercise techniques are innovative and will allow you to burn more calories in an achievable way. One size doesn't fits all. That is why you need my help. Lets have fun while transforming your body and improving your health. Contact me for a FREE FITNESS ASSESMENT and EXERCISE PROGRAM ADAPTED to YOUR NEEDS!
More details about Canton, Michigan Personal Trainer Martin Ramirez