THE PERSONAL TRAINER CONNECTION!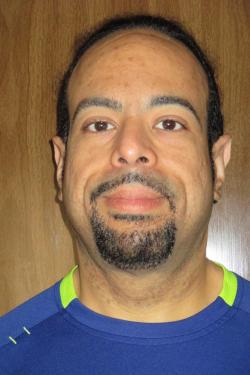 Your transformation
Martin Ramirez -
734-419-3820
Canton, Michigan 48187
Trains both men and women.
contact trainer
Specialties
Strength Building
Weight Loss
Kick Boxing
Certifications
ACE-American Council on Exercise
NASM- National Association of Sport Medicine
Personal Trainer Overview
My training methods are adapted to every fitness level, and skills. I believe in exercise routines and programs that include a 'TOTAL BODY ' workout approach. My exercise techniques are innovative and will allow you to burn more calories in an achievable way. One size doesn't fits all. That is why you need my help. Lets have fun while transforming your body and improving your health. Contact me for a FREE FITNESS ASSESMENT and EXERCISE PROGRAM ADAPTED to YOUR NEEDS!
Training Philosophy
Being consistent in assisting everybody to achieve their fitness goals. I always take into consideration everybody's fitness level, skills and limitations. I WANT TO MAKE IT WORK OUT FOR YOU!!. HAD TRY EVERYTHING ELSE BEFORE? Now, TRY ME and see RESULTS. YOU DESERVE IT!!
Education
Science/ behavioral change studies
Bio
Since childhood I have had an interest in exercise,physical development and physic improvement. During my teenager years, I studied with many fitness experts that taught me extremely effective methods to get you fit and improve health. At one point during my adult life I overlooked my health and physical fitness. That put me in 365 pound. Because of that I developed a variety of morbidly obese health issues. When I decided to take back control of my life once again, I started applying the knowledge I gained from my former fitness teachers. I lose 180+pounds and got healthy again. I can do the same for you. CONTACT ME NOW!!.It could save your life! It saved mine. I am an experienced and nationally certified personal trainer/fitness instructor. You'll be in good hands.Thanks!