THE PERSONAL TRAINER CONNECTION!
Personal Trainers in Alabama

Happy Hour Fitness
alyte piedra

Birmingham, Alabama 35242

Specialties
Strength Building
Weight Loss
Yoga
Pilates
Body Sculpting
I specialize in women's fitness and nutrition. I try to find out what motivates each client and use that to keep them accountable and motivated to reach their goals. I can relate to my clients because I have lost 30 pounds 3 different times myself, after college, as well as after each of my two children. I know what it takes to be successful and like to share my formula with all of my clients.
More details about Birmingham, Alabama Personal Trainer alyte piedra

If its not Taylor Made, then its not Made for You
kevin taylor

Calera, Alabama 35040

Specialties
Strength Building
Body Building
Weight Loss
Rehabilitation
Body Sculpting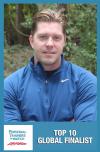 Train with the Best!
Dave Whiteis

Daphne, Alabama 36526

Specialties
Strength Building
running biomechanics
Find the right solutions to your fitness needs with services from Phy-sique Fitness Inc. based in Daphne, AL. We specialize in providing you with a unique approach to helping you reach your specific fitness and health goals. Phy-sique Fitness will help you recognize the problems and take action to improve your fitness level and overall well-being. Each person is different and our customized approach, tailored to individual needs, allows us to create achievable goals that are based on your lifestyle and physicality. At Phy-sique Fitness, we use state-of-the-art tools to access your condition easily and effectively. We are committed to help you make the changes in your life and health care. Contact us in Daphne, AL today for more information about how we are dedicated to making you healthier.
More details about Daphne, Alabama Personal Trainer Dave Whiteis

TheStrengthZone
John Seddon

Mobile, Alabama 36607

Specialties
Strength Building
Body Building
Rehabilitation
Kick Boxing
Weight Loss
I have over 17 years experience in physical therapy and personal training. I can provide workouts to meet the needs of any client. Please go to my website www.thestrengthzone.com and click on the links to my Facebook and LinkedIn pages to find out more.
More details about Mobile, Alabama Personal Trainer John Seddon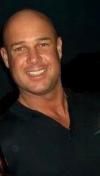 Shape Up With Shaping U!!
Brad Pugh

Pelham, Alabama 35124

Specialties
Strength Building
Body Building
Weight Loss
Aerobics
Kick Boxing
Body Sculpting
Boot Camp
Pelham Personal Trainer..that has been in business for over 12 years.Twice was Voted one of Bham's Best in 2010 and 2012..I have always loved and studied Training Principals for Total Body Transformation which includes fat Loss...Lean muscle gain... since I was 12 Years old. I love what I do and have helped 1000s!
More details about Pelham, Alabama Personal Trainer Brad Pugh
ALABAMA PERSONAL TRAINER
If you enjoy historical sights and the outdoors then Alabama is the state for you. Located in the south eastern region of the United States, Alabama has a wide variety of personal trainers and weight loss options. Its breathtaking seasonal changes make this state able to offer some of the finest in climate controlled fitness training gyms. The Appalachian Mountain chain provides some of the best hiking, camping, sightseeing, and outdoor fitness anywhere in Alabama. If you prefer to stay closer to town you might enjoy visiting the larger cities of Huntsville or Montgomery which offer a large selection of personal trainers as well as personal training facilities. Mobile, Alabama, which is situated along the Gulf of Mexico, is a perfect place to take a jog along the beach or a swim in the ocean to help promote weight loss.
Whether you want to lose a lot of weight or just those few pesky pounds, get toned, or simply begin exercising to promote a healthier lifestyle there are several gyms and health clubs in Alabama to help facilitate whatever goals you may have. Alabama is one of the largest agricultural states in the U.S., and what a better place to get a jump start on your exercise regime than to get started with a nutritious eating program. No matter what your personal fitness aspirations may be, there is always a fitness instructor near by to help you reach your full potential.
Sportplex in Birmingham is just one of many sports facilities that offer an array of exercise options such as a swimming pool, indoor track, racquetball courts, child care, group exercise classes, and a vast number of other amenities. No matter what your physical conditioning level there is always a fitness facility that can accommodate your needs based on your requirements. You will find everything you need in Alabama from small personal gyms to larger ones, and even women only fitness centers for those looking for more specific needs.
Alabama has long been considered one of the most beautiful states because of its diverse scenic framework and other alluring attributes, but it is only until recently that it has gained recognition for its proactive stance on physical fitness and a more versed outlook on the benefits of eating properly. It is important to remember that no matter what your physical fitness goals may be, Alabama has a vast selection of personal training options to help you expedite your target.