THE PERSONAL TRAINER CONNECTION!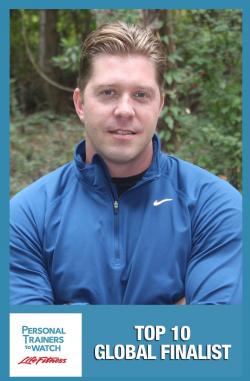 Train with the Best!
Dave Whiteis -
(251) 648-0511
Daphne, Alabama 36526
Trains both men and women.
contact trainer
Specialties
Strength Building
running biomechanics
Training Locations
home
work
gym
studio
outdoor
United States
Certifications
NESTA USA Track and Field 2015 Life Fitness Top 10 Global Trainer of the Year
Personal Trainer Overview
Find the right solutions to your fitness needs with services from Phy-sique Fitness Inc. based in Daphne, AL. We specialize in providing you with a unique approach to helping you reach your specific fitness and health goals. Phy-sique Fitness will help you recognize the problems and take action to improve your fitness level and overall well-being. Each person is different and our customized approach, tailored to individual needs, allows us to create achievable goals that are based on your lifestyle and physicality. At Phy-sique Fitness, we use state-of-the-art tools to access your condition easily and effectively. We are committed to help you make the changes in your life and health care. Contact us in Daphne, AL today for more information about how we are dedicated to making you healthier.
Training Philosophy
Kami and Dave Whiteis have shared their passion for health and fitness with thousands of people on the Eastern Shore since moving from Minnesota in 2005. They have three children who are active in Jiu Jitsu (Yamane) and Gymnastics (Bay City). They strive to be healthy role models for their children, their clients, and their community. Kami and Dave are educated, certified, licensed and insured personal trainers. They WILL NOT solicit supplements, fad diets and drinks, or unsafe/ unhealthy pratices. All results will be from proper nutritional intake (NOT DIETING) and hard work! There are no shortcuts or quick fixes while working with Kami or Dave. In 2015, Dave Whiteis was selected as one of the TOP 10 TRAINERS IN THE WORLD by Life Fitness.
Education
Masters Degree in Exercise Sports Science
Bio
Dave Whiteis is an 8-time NCAA Track and Field All-American and Indoor 400m National Champion. He has a Masters degree in Exercise Sports Science and is a Certified USA Track and Field Coach. Dave is an Expert in Speed and Acceleration Dynamics and Running BioMechanics. He uses video analysis technology to examine and TEACH his athletes proper running mechanics. Dave also specializes in post orthopedic rehabilitation. Many Doctors choose Dave as their personal trainer and refer their patients to him.