THE PERSONAL TRAINER CONNECTION!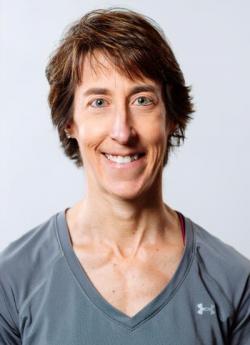 Specialties
Strength Building
Weight Loss
Weight Management
Training Locations
studio
Online Services are available an
Certifications
ACE-Certified Personal Fitness Trainer NESTA Fitness Nutrition Coach NESTA Physique and Fitness Specialist Streamfit Metabolic Training Spencer Institute Lifestyle Fitness Coach
Personal Trainer Overview
Personal Fitness Trainer, certified in Metabolic Conditioning, Small Group Fitness Instructor, Boot Camp Instructor, Online Nutrition Coach Specialties: Strength Building Weight Loss Weight Management Metabolic Training Meal Plans Training Locations: Private Fitness Studio Outside Via the internet
Training Philosophy
I view fitness as a lifestyle. It isn't a diet or a fad. A healthy lifestyle combines fitness, nutrition, sleep and recovery. To lead a healthy life, it isn't necessary to achieve perfection but instead, moderation. As your trainer, part of my role is to design workouts that are based on your goals, your family history, medical history, and the equipment you have access to. I combine strength training, cardiovascular work, and metabolic training to keep your workouts fresh so you don't get bored and your progress doesn't plateau. I also help you make smart nutrition choices that will assist you in meeting your short-term and long-term goals. I design meal plans and also can provide healthy meals delivered to your door. Through effective communication, we work together to help you reach and exceed your goals. Training Philosophy: My philosophy is that of a realist. Do the best you can each day, and you will astound yourself as you reach your goals!
Education
ACE, NESTA, Spencer Institute, Streamfit
Bio
Sharon Chamberlin is a certified personal fitness trainer through the American Council on Exercise, certified by the Fitness Consulting Group in Metabolic Training, and both a Physique and Fitness Training Specialist and a Fitness Nutrition Coach through the National Exercise & Sports Trainers Association. She trained for two years under the watchful eye of four- time IFBB Figure Olympia Champion Nicole Wilkins. Since opening her studio in May 2012, she enjoys helping others improve their self-esteem and self-image, be proud of their bodies and their accomplishments, and have fun while doing it. Sharon is a panelist on the NBA/WNBA Fan Forum and been interviewed for the Femme Fitale Fit Club blog. She has authored more than thirty articles that are published on ShapeFit.com, in the American Academy of Health and Fitness' emagazine the Gamut of Life, and on other health and fitness websites. Demand Studios videotaped Sharon demonstrating proper technique on various exercises, and has been interviewed for articles published for UnderArmour, Health Ambition, and others. She has held Boot Camps benefiting Transitions Global and Louie's Legacy.