THE PERSONAL TRAINER CONNECTION!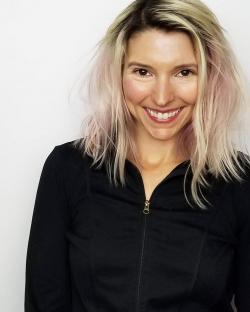 In-Home & Studio Personal Training
Nicole Barr -
410-205-9360
Baltimore, Maryland 21209
Trains both men and women.
contact trainer
Specialties
Strength Building
Weight Loss
Rehabilitation
Yoga
Spin
Kick Boxing
Body Sculpting
Certifications
WITS Certified Personal Trainer NASM Senior Fitness Specialist Rock Steady Boxing Coach YogaFit Alzheimer's Disease Prevention and Intervention Specialist
Personal Trainer Overview
My name is Nicole and for over 13 years, I have been changing lives and educating people on how to lead a healthier lifestyle, including healthy eating habits and a more efficient and safe exercise program. No fad diets here, no gimmicky programs, no meals to buy, no magic potions; just effective training and coaching led by me. I provide personal training in a start-of-the-art fitness center, located in the 21209 area of Baltimore. Take the guesswork out of reaching your goals and start seeing real results with a personalized training program.
Training Philosophy
My main job as a trainer is being a motivational coach. I meet with my clients on a consistent basis and provide fun and creative full-body workouts, while also discussing dietary habits and the importance of time management when it comes to a healthy lifestyle. Some of my clients are looking for weight loss and have no limitations, but the majority of my clients are dealing with pain or a medical condition. The well-being of my clients always comes first. Not every day will be a "great" day, so I always start my sessions by asking "how are you feeling today"? I modify or adjust my workouts on the spot to work with my clients, as needed.
Education
James Madison University
Bio
Nicole's passion for fitness started with a simple fascination with the biomechanics of the human body and how the body could change and adapt, simply from repeated activity. With a strong mind and proper knowledge, we could not only learn to love ourselves, but know our bodies well enough to give back in the form of balanced nutrition and exercise. Nicole became a WITS Certified Personal Trainer in 2005. She started her training career at Bally Total Fitness, working with over 100 clients whose goals ranged from weight loss to post-rehab. In 2006, Nicole opened Fly-By Fitness, an in-home personal training company. Nicole accepted the position as Fitness & Wellness Director at the Edward A. Myerberg Center in Baltimore, MD in 2012, serving the health and wellness needs of the older adult community. Nicole is also certified with NASM as a Senior Fitness Specialist, Rock Steady Boxing Coach (Boxing for Parkinson's), YogaFit, and Alzheimer's Disease Prevention and Intervention Specialist.