THE PERSONAL TRAINER CONNECTION!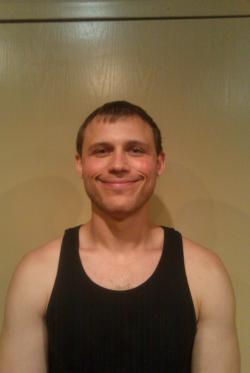 Innovative personal training with a focus on toning!
Justin Kaye -
413-429-1738
Altamonte Springs, Florida 32701
Trains both men and women.
contact trainer
Specialties
Strength Building
Body Building
Weight Loss
Rehabilitation
Yoga
Pilates
Body Sculpting
Certifications
ISSA and CPR certified trainer Kripalu Certified massage therapist and bodyworker
Personal Trainer Overview
I use a varied approach with my clients. Utilizing a variety of movements. Everything from power lifting to yoga. All movements are done in a controlled and strict manner to maximize benefits. I teach you to use your breath to get the most out of your training. Also with a strong emphasis on nutrition and supplementation.
Training Philosophy
My philosophy is taken from 15 years of personal experience with physical culture. I was a former competitive bodybuilder. I have been working with others for over 10 years. I have trained everyone from teenage athletes to senior citizens.
Education
I have been fortunate enough to learn from many trainers over the years. I first became certified at 18 years of age. My initial certification was through the North American Bodybuilding Federation where I studied muscle hypertrophy techniques as well as nutrition for body fat loss. I was lucky enough to meet many awesome trainers over the years. I'd like to thank a few of my mentors Antoine Alston who is an I.S.S.A. trainer with 18 years experience of working with clients. Also Jonathan Weinress who is a N.F.P.T. trainer and massage therapist. Jonathan trained with Paul Chek from the Chek Institute. I have also learned from James Mcdougall who is a R.K.C. trainer.
Bio
I began my journey in fitness at a young age. I first saw "Pumping Iron" with Arnold Schwarzenegger at around 12 years old. Shortly after I got my first weight set and began resistance training.