THE PERSONAL TRAINER CONNECTION!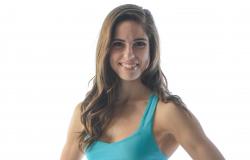 Fit for Occasion
Elisabeth Castleman -
(443) 422-5419
Baltimore, Maryland 21230
Trains both men and women.
contact trainer
Specialties
Strength Building
Body Building
Weight Loss
Body Sculpting
Training Locations
home
work
gym
studio
outdoor
Certifications
ISSA Certified Personal Trainer CPR/AED certified
Personal Trainer Overview
Every person is going to require a different training and nutrition protocol in order to reach their goals. When I choose the appropriate training regimen for each client, I take into account every aspect of their life, current body composition, exercise and diet history, and of course, goals for the future.
Training Philosophy
I've seen many different styles of training and fad diets that severely restrict food choices and calories, and I've seen how easy it is for people to get "lost" in the misinformation and end up making choices that lead to either no results or awful results. The number one thing that ties all of these cookie-cutter diet and training programs together is that they are not at all tailored to the individual. My job is not just to get you looking your best for your wedding or special event. My main goal is much bigger than that. I want to help you build a healthy, fit lifestyle that you can sustain for a long time. My goal is for you to learn to love your body in all its forms, be surprised by how strong you've grown during our time together, and to take that strength and apply it to every aspect of your life.
Education
Bachelor's Degree in Business/Marketing (Loyola University MD) ISSA Certified Personal Trainer
Bio
Growing up, I was an active kid, and riding horses was my passion. I spent every waking moment at the barn and at horse shows. When I turned 20, however, it got difficult for me to afford riding while in college, and I suddenly found myself with more time on my hands than I was used to. In order to remain active, I started going to the gym, and I was immediately hooked. I began reading everything I could in order to learn about fitness and nutrition. I fell in love with lifting, and started training with a coach who helps me get stronger in leaps and bounds. Along the way, I started noticing some things in the fitness industry that I didn't like. It seemed to me that people were not getting the direction and training they needed to achieve their fitness goals. I saw women with a restrictive, all-or-nothing mentality who couldn't simultaneously get fit and have a normal life, and I saw women hating their bodies because they didn't look like a fitness model. I wanted to help these people understand that it is absolutely possible to get the body and fitness level they've always wanted, while remaining sane and learning to love themselves. Somehow, I'd stumbled upon my passion. I am an ISSA certified personal trainer, and it is my goal to get you to exactly where you want to be in a sustainable way. This means a kind of training that you enjoy, and a nutrition program that fits your life. You will achieve your health and fitness, and you will keep it for the rest of your life!