THE PERSONAL TRAINER CONNECTION!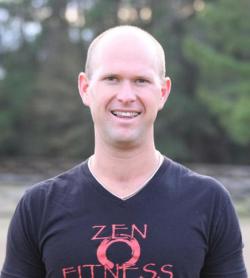 Specialties
Strength Building
Body Building
Weight Loss
Body Sculpting
Certifications
ISSA Specialist in Performance Nutrition
Personal Trainer Overview
Carly has been a personal trainer for 9 years. His major specialty is weight loss through his Unsupersize Me program which has been a smashing success. He has trained former Olympic athletes, a Wimbledon champion, college athletes, high school athletes, adolescents, and many others that just want to get in shape. Carly is a Vegan and very knowledgeable about the health benefits of a whole-foods plant based diet.
Training Philosophy
Everything in life is more enjoyable when you are healthy and feel good about your body. Why not be the best you can be? You will look better, sleep better, feel better, and have more energy to do the things you love!
Education
College: Graduated University of Florida, School of Business Language: Fluent in spanish Proficient in French, Italian, German and Portuguese
Bio
Carly is the owner and founder of Zen Fitness. A certified personal trainer for many years, he took his lifelong passion for fitness and nutrition to the next level when he opened Zen Fitness, an avant-garde personal training studio designed to capitalize on the synergistic effects of weight training, cardio, and nutrition. Much of Carly's success with his clients is attributable to his unique ability to connect with his clients, understanding both their physical and mental strengths and weaknesses. He uses this knowledge to motivate, encourage and push his clients to become the best they can be. A Gainesville, Florida native and college scholarship athlete, in addition to his university business studies, Carly devoted years to the study of nutrition culminating in his belief in the whole foods, plant based diet as the most effective and expeditious way to obtain optimal health. After witnessing the success of the plant based diet coupled with an exercise regimen as capable of remarkably and rapidly improving the health of his clients time and time again, he embarked on a quest to share his knowledge on a grander scale, and the idea for his documentary movie "Unsupersize Me" was born. "Unsupersize Me" is a true and inspiring story about overcoming seemingly insurmountable obstacles. Carly embarks on a journey with Tracy Ryan, a woman who had been morbidly obese her entire life, guiding her from poor health to a new life, one she could have never envisioned. She experiences an amazing transformation losing 200 pounds in a single year! Tracy, once entrapped by her own unhealthy body, escapes her imprisonment and ultimately regains her life. Tracy metamorphoses from a 345 lb. inactive woman burdened by her weight to a healthy, active woman climbing mountains and running half marathons, a woman living life to its fullest. An integral component of the success of Tracy Ryan and many of Carly's clients is the incorporation of Red Ace, an organic beet juice supplement, into their nutrition regimen. Red Ace enhances cardio performance and boosts athletic abilities, a fundamental aid for developing and maintaining a healthy, active lifestyle. Carly was the visionary for Red Ace and is a principal owner of the company which he founded.