THE PERSONAL TRAINER CONNECTION!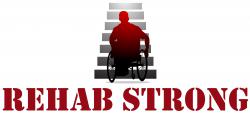 Strengthening the Lives of Individuals with Disabilities
Wes Norris, CSCS -
860-329-7342
Bristol, Connecticut 06010
Trains both men and women.
contact trainer
Specialties
Strength Building
Rehabilitation
neurological disabilities
Certifications
Certified Strength and Conditioning Specialist (CSCS) through the National Strength and Conditioning Association (NSCA)
Personal Trainer Overview
I am one of the only professionals in the country working in-home with individuals with disabilities. I train people with spinal cord injuries, post-stroke, MS, Polio, and other diagnoses. With a variety of equipment, I can accommodate for limitations in grip, core strength, gait issues, range of motion limitations, hemi and quadriplegia. Whether your goal is to increase strength, reduce spasm, improve gait, increase range of motion or improve balance, I can create a program that best suits you.
Training Philosophy
I believe that limitations in progress are often due to lack of creativity of the therapist, along with, of course, insurance companies ceasing to pay for your therapy. I use tubing, bands, body weight, light dumbbells, passive stretching and resistance to help you get as close as you can to your goals. I realize that physical and physiological circumstances often arise, and take each into consideration when designing your program and when working with you. With all of my current clients, I have become like a part of their family.
Education
Bachelors Degree in Exercise Science from Central Connecticut State University
Bio
Along with my education and certification, I have worked in a hospital/physical therapy setting for over 8 years. I recently found my passion while working at a rehab hospital with individuals with neurological disabilities. Realizing there was no one working with these individuals after therapy, I started my own company, Rehab Strong, to help accommodate their needs. I have written several articles for fitness trade journals, have lectured at several hospitals and organizations, and have been featured in the Hartford Courant and Simsbury Life. Please visit my site at www.RehabStrong.com