THE PERSONAL TRAINER CONNECTION!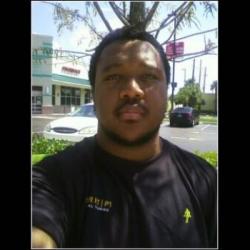 Say Hello To The New You
Wally Macillon -
(305)501-3780
Miami, Florida 33162
Trains both men and women.
contact trainer
Specialties
Strength Building
Body Building
Rehabilitation
Yoga
Pilates
Aerobics
Spin
Kick Boxing
Body Sculpting
Performance Enhancement Speciali
Certifications
Certified Personal Trainer
Performance Enhancement Specialist
Corrective Exercise Specialist
Personal Trainer Overview
I work out with my clients as I train them, so they won't feel left out or have any EXCUSES. Exercises are based on the results of the clients fitness assessments and goals, targeting the overactive and under-active muscles. With over eight years of training experience and as low as ten dollars a session, that has to be the best deal in Florida. If you pay over one hundred dollars for a cell phone bill every month, then you should not have a problem paying less for your health. NO EXCUSES!
Training Philosophy
I train using the OPT ( Optimum Performance Training ) model which provides a system for properly and safely progressing any client to his/hers goal. The stabilization level addresses muscular imbalances and attempts to improve the stabilization of joints and overall posture. The strength level focuses on enhancing stabilization while increasing muscle size or maximal strength. And the power phase specifically targets forms of training that are necessary for maximal force production. I specialize in functional training and work with all special populations. Youth, Seniors, Obesity, Diabetes, Hypertension, Coronary Heart Disease, Osteoporosis, Arthritis, Cancer, Pregnancy, Lung Disease, P.A.D, Paralyzed and Accident Victims.
Education
Kinesiology, Exercise Physiology, Anatomy, Exercise Philosophy, Program Design, Nutrition, Supplementation, Fitness Assessments, Sports Conditioning, Stability Balls, Boot Camp Instructions, Circuit Training, Special Populations Training, Integrated Training, Cardiovascular Training, Flexibility Training, Core Training, Balance Training, Reactive Training, Resistance Training, and Speed, Agility, and Quickness.
Bio
Born and raised in North Miami Beach, FL. I played football during high school and I am still pursuing my football dreams . I love changing people lives by building their confidence, self-esteem, and health. I am a family man and love my two sons and daughter on the way. I dedicated my life to fitness because exercise and nutrition are the two most important things in the world in order to live a long, happy, successful life.