THE PERSONAL TRAINER CONNECTION!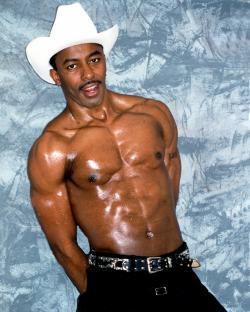 Specialties
Strength Building
Body Building
Weight Loss
Rehabilitation
Aerobics
Body Sculpting
Toning
Training Locations
home
gym
studio
work
outdoors
Certifications
Aerobics & Fitness Association of America (AFAA): Personal Training
Group Exercise Indiana University
Bloomington IN: BA. Telecommunications
Concentrations: Marketing and Advertising Columbia College Chicago: MA Art
Entertainment
Media Management
Personal Trainer Overview
I will perform a fitness diagnostic for you to identify and improve your fitness level. Once I analyzed the diagnostic, I will decide which program is most suitable for you. The programs are: Weight Loss, Vitality, and Muscle Building Weight Loss: The weight loss program is designed to decrease your bodyfat. Many people want to lose weight for various aesthetic and health reasons. Excessive bodyfat can contribute to hypertension, cancer, heart disease, and number of other health concerns. An excessive amount of bodyfat can also make you feel sluggish and decrease your energy. Vitality: The vitality program is designed to boost your energy level. It will assist in boosting your metabolism. The vitality program will give you the energy to help you get through the day. Research has proven that individuals who exercise have more energy throughout the day - Zest For Life. Muscle Building: The muscle building program is designed to increase your lean muscle mass. This program consists of weight lifting which will increase your strength, muscle mass, bone density and repair tissues. If you want to tone, body sculpt than the muscle building program is for you.
Training Philosophy
My training philosophy is that weight loss and toning comes from building and toning your body to the satisfaction you want. Once you get the body you want than you would want to maintain the shape you worked to get. I believe physical exercise and nutrition go hand in hand. You must do both in order to change your body. That means you need to exercise more and modify your diet. You must also develop a commitment and determination to pursue your ideal body shape. I motivate my clients by showing and telling them my fitness story and results and success I had from changing my body. With the commitment and determination I developed my body to the point I and very comfortable with it. I have been in several bodybuilding shows from California, Chicago, Baltimore, Washington DC and Richmond. I know what I did for myself and I can help you make a better you.
Education
Fitness Education: I designed and taught my fitness class, Fitness 10. In the class students learned the basic components for fitness and bodybuilding. The goal of the class is for students to design a fitness routine that fits their fitness level, needs, and lifestyle. Subjects included: Personal Fitness Profile, Cardiovascular Endurance, Strength Training, Functional Training and Program Design
Bio
I have 16 years in the fitness industry. While in graduate school in Chicago, I established and operated my personal training fitness studio. I had elite clients such as Oprah Winfrey's accountant. Upon moving to the Washington DC metro area I continued my personal training services throughout the area. I was a Fitness Director of First Mount Zion Baptist Church in Dumfries Va. At the church I designed, led and instructed numerous fitness activities and programs which include my weekly aerobics class. Two highlights are: I facilitated the church basketball league and designed, organized and operated the Youth Basketball program. I have helped my clients lose weight, tone up eat healthier and get off some medications such as blood pressure medication. I have a love and passion for health and fitness and a gift to help others become healthier and more fit. To learn more about how I can help your reach your fitness goals please visit my webpage at www.bodyspace.bodybuilding.com/OmniFit2010 or email me at tsaike08@gmail.com or call 703.932.9798. Stay Fit, Stay Healthy Tsaike S. Brunidge OmniFIT - Bringing Fitness To You