THE PERSONAL TRAINER CONNECTION!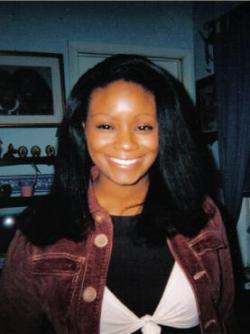 Specialties
Strength Building
Body Building
Weight Loss
Rehabilitation
Yoga
Pilates
Aerobics
Kick Boxing
Body Sculpting
Military training
Training Locations
home
studio
work
outdoors
Certifications
National Exercise and Sports Trainers Association personal trainers certification CRP/AED and First Aid from the Red Cross
Personal Trainer Overview
Spring into a great body for the summer with my personal training boot camp. Call - (443)653-5802. Get started NOW! Every day you wait is another 24 hours that you could be achieving your goals and living the life you want to life. It all starts with fitness. Whether your goal is to train and get in shape for the military, lose 100 pounds, or just lose 10 pounds and tone up, I have the perfect package that suits your needs. I offer nutrition counseling, cooking lessons, grocery shopping tours, and of course personal training that will whip you into shape! When you sign up with me, you will begin with an initial private session where we will evaluate your fitness needs, goals, and abilities. Be detailed and specific. Give in depth background information. It helps me teach better when I'm are aware of your past and present injuries, problem places, work, hobbies, fitness goals, recurring soreness and lifestyle. Some of the benefits of training with me include: 1. Guaranteed results. Since your workouts are tailored to your specific needs, they are ultra effective. I guarantee you'll see noticeable results within 10 sessions! 2. You will enjoy privacy and comfort in a non-intimidating environment. 3. Since the focus will be on you and only you during your sessions, you will learn exactly how to do the exercises correctly, with proper form, and using the weight that best suits your needs. 4. You will have freedom. You have the option of having your sessions at 3pm on a Wednesday or 3am on a Sunday. I offer sessions around the clock so you can schedule your sessions at the times that suit your needs. 5. You will be motivated. When I lost 100 pounds, I was also attending college full time, working 2 jobs, and doing volunteer work. I absolutely can teach you the discipline it takes to reach your goals no matter what your outside schedule looks like! And in your sessions, you will get better and faster results with me there to push you, support you, and inspire you. 6. You will achieve your physical and mental goals. Are you training for a the military, a marathon, body building, gymnastics, wrestling and other sports? Or do you just want to have more energy to play with your kids or grandkids? Whatever your goal, I can help you achieve it! 8. You will learn skills that will stay with you for the rest of your life. You will obtain knowledge that you will use years later to stay in shape and maintain your healthy figure. My studio is convenient to the Baltimore, Towson, Lutherville, Cockeysville, Hunt Valley, Sparks, Timonium, White Marsh, Pikesville, Parkville, Hereford, Phoenix, and surrounding areas. If it's important to you, then it's important to me! Sessions are always personalized. Give me a call at (443)653-5802 or go to the http://www.ladylikefitness.com to learn more.
Training Philosophy
I believe that personal training is the best way to achieve your fitness goal and maintain results. They always say that 95% of people who lose weight gain it back. What they don't say is that the 5% who keep it off hired personal trainers! I give my clients great results through a unique mixture of weight training and cardio. I also incorporate yoga and pilates style exercises in my workouts.
Education
Through college courses and workshops, I have acquired an extensive background in fitness, health, and nutrition. I have lost over 100 pounds. Following my weight loss success, I studied with the National Exercise and Sports Trainers Association and received my personal trainers certification. I then started Lady Like Fitness. I remain active in my field by writing books, speaking engagements, audio programs, DVDs, and television appearances.
Bio
At just 23, the Lady Like Fitness founder, Tracy Matthews has a rather impressive resume. Outside of volunteering for animal and human organizations in her spare time, Tracy has founded and ran 3 businesses. Tracy was a high school honors student who was the field hockey goalie for 3 years and on the softball team for 1 season. Education and fun we're important to Tracy and she knew that those were the keys to a bright happy future. When Tracy was just 17, she went to college to study psychology. Tracy always wanted to help people and believed that psychology was one way to achieve that goal. Unfortunately, in the midst of helping others, Tracy neglected one thing: Herself! Tracy discovered that her weight had mysteriously crept up to 240 pounds. Tracy was in turmoil. Even though she loved psychology, she was undecided on how to make a career out of it, her weight had skyrocketed, and she felt that she was too young to make any of her dreams come true. So Tracy took a break from school to focus on herself. Less than a year later, Tracy had lost over 100 pounds. She returned to college and continued studying psychology. But something wasn't right and she knew what it was. The problem that she had conquered, she knew she needed to help others with that same problem. So Tracy started taking health, fitness, and nutrition courses at college and then went on to get her personal trainer certification as well as her CPR/AED certification from the Red Cross. She then started Lady Like Fitness and loves helping women achieve their goals. Tracy has done print modeling, been a featured speaker, and she has been a television spokesperson for various exercise products and has appeared on QVC. Tracy has a supportive boyfriend of 3 years and 4 active dogs that she rescued. She enjoys traveling, shopping, going to the movies, reading, sightseeing, dining out, and of course working out. Tracy resides in Baltimore, Maryland. Tracy will help you: Set goals Make a nutritional plan and learn better eating habits Learn proper strength training technique Improve endurance Find motivation Improve your appearance Feel better Improve your health Gain muscle and lose fat Tone up Improve mental alertness Assess your physical condition and track changes Reach your goals