THE PERSONAL TRAINER CONNECTION!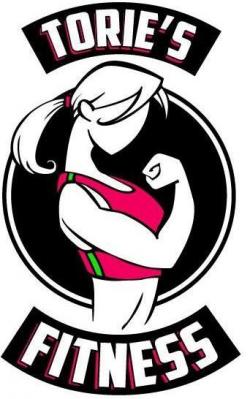 In-Home Personal Training for Greater Hartford CT, Starting at only $45
Torie Ives -
(860)306-7668
South Windsor, Connecticut 06074
Trains both men and women.
contact trainer
Specialties
Strength Building
Weight Loss
Body Sculpting
Certifications
NASM Certified Personal Trainer ISSA Fitness Nutrition Specialist CPR/AED Certified
Personal Trainer Overview
I provide In-Home Personal Training for Greater Hartford Area, CT.
Training Philosophy
In Home Personal Training is convenient, effective, and fun! With the proper nutrition and strength training program, you will reach your goal! The sky is the limit!
Education
Personal Training since June 2011, NASM Certified Personal Trainer, ISSA Fitness Nutrition Specialist, CPR/AED Certified
Bio
In May of 2010, right after my 20th birthday, I decided to make a choice. I was sick of feeling sluggish. Done with settling. This was not who I wanted to be and this sure wasn't my best. I wanted to set a goal and push myself to be better. My Mom raised me to believe that you can do ANYTHING if you set your mind to it. If you are willing to put in the work, and not willing to give up then you will accomplish it. "I'm doing this" I said to myself as I signed up for my first triathlon taking place on July 15th, only a few months later. Kind of crazy, looking back at it, I had never even done a 5K and I was signing up for a sprint triathlon. (For those of you that don't know, a sprint triathlon is 1/2 a mile swim, followed by 12 miles of biking and then a 5K. One after another with NO break. ) To be honest not everyone supported me in the beginning. I still remember people saying things to me like, "Oh, you can bike a few miles and now you think you can do a triathlon...?" And another person, "You don't really seem like the triathlon type..." Those comments just fueled me. I couldn't wait to prove them ALL wrong. And after 2 months of grueling training, I did. I completed my first trithalon at Lake Terramuggus and never looked back. I was hooked. After that, I completed 6 more. This feeling of pushing myself and reaching goals really is the best feeling in the world. Training for these races really changed me. It changed my life. It taught me not to listen to the negativity that others say. It taught me that I can do anything! After realizing how powerful of a feeling this is, I wanted to share it. I wanted to help other people feel as great as I did. And that is when I knew I wanted to become a personal trainer.