THE PERSONAL TRAINER CONNECTION!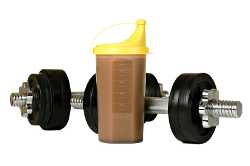 Personal Trainer
Tony Torrence -
(678) 488-1399
Kennesaw, Georgia 30152
Trains both men and women.
contact trainer
Specialties
Strength Building
Body Building
Weight Loss
Aerobics
Personal Trainer Overview
I specialize in working with folks that perhaps have not worked out in a while or maybe never. I will ease you into a new and exciting work out program that will not discourage you or make you too sore in the beginning.
Training Philosophy
I utilize cardiovascular exercise along with weight training to meet and exceed your expectations. We will build a custom program around your personal needs and capabilities.
Education
Over 30 years of hands on experience
Bio
I am a retired corporate executive who has been working out for over 30 years. I have seen too many times where most personal trainers over work their new clients and the clients get discouraged and give up. I want to make a difference and ease my clients into a rewarding routine that they will enjoy from the beginning