THE PERSONAL TRAINER CONNECTION!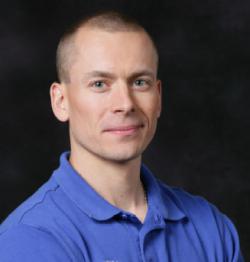 Specialties
Strength Building
Sport Specific Training
Certifications
NSCA: Certified Strength and Conditioning Specialist C.S.C.S. Youth Conditioning Specialist
Personal Trainer Overview
Personal performance training needs to be safe, effective and fun for optimal results. Evaluation of your body in movement combined with the sport specific requirements create the foundation for your training. If your goal is to improve your recreational or competitive sport, I believe I can help you.
Training Philosophy
I believe optimal results require not just training knowledge but an ability to COACH a person. The best results are an outcome of 1. understanding athlete's needs and goals. 2. Creating a system/program that will deliver the results. 3. Coaching and training with high integrity, personal touch and the right training tools. I use functional training methods for the core, sport specific drills, speed, agility and quickness as well as balance, coordination and strength. The human body needs all components of movement in order to become successful.
Education
Master's degree in Sport Science Certified Strength and Conditioning Specialist C.S.C.S CPR Movement Skill Development Chain Reaction Transformation Youth Conditioning Functional Training Seminars 2002-2010
Bio
Tommi "the Trainer" Paavola is the co-founder of Discover Movement. His expertise and passion is in Youth Conditioning and Physical Education. He holds a Master's degree in Physical Education and is a Certified Strength and Conditioning Coach. Tommi created the Movement Skill Program for young athletes that has already been taught to over 1000 sport coaches in Europe. "I believe the human body in its dynamic function is a great miracle. The complexity of movement never stops amazing me and I am humbled by the ingenious design of the body. As the body is made of many parts with their specific functions, I understand my individual role to be a student of human movement in order to serve my wonderful youth athletes and clients the best way I can." Tommi