THE PERSONAL TRAINER CONNECTION!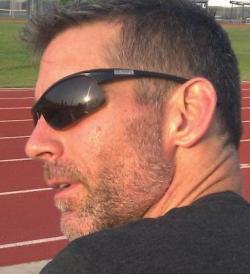 Specialties
Strength Building
Weight Loss
Rehabilitation
CrossFit
Training Locations
home
work
gym
studio
outdoor
SeaCity CrossFit
Certifications
ACE
American Council on Exercise
Crossfit Level 1 Certified
Nutrition Course for Athletes USAW Level 1 Sports Performance Coach
Personal Trainer Overview
I've been a personal trainer, fitness instructor, personal coach, and fat loss specialist for 20 years. I know how to tailor a program to the individual, and my communication skills are what set me apart from other trainers. I know how to meet people where they are, and take them to the next level.
Training Philosophy
Fitness and health are built on the foundation of a good diet. I'm an advocate of an evolution-based diet, sometimes called a Paleo diet. I'm an advocate of weight training as the primary means to good health and longevity. If you want good health, it starts with clean eating and lifting weights safely and effectively.
Education
Loyola Marymount University I have completed many different areas of specialization, including: Nutrition for athletes Nutrition for special populations and weight loss Strength training for older clients Integrating Yoga Concepts The Essence of Bodyweight Training
Bio
I have always been involved in sports and athletics. I ran track and played football in high school, but didn't really fit in with the traditional sports. After high school, I trained for and raced in triathlons. From there I got into bicycle road racing in California. At the same time, I pursued a serious passion for Ultimate, which is a hard core, high intensity disc sport. I competed in this grueling sport for more than 15 years, and reached the highest levels of play. Subsequent to that I discovered Crossfit, which is the most comprehensive, totally integrated method of training available. I recommend it in some scaled form for all clients. The bottom line? Fitness and athletic performance are my passion, and my mission is to help others discover and maximize their potential, both personally, on the field of play, and professionally.