THE PERSONAL TRAINER CONNECTION!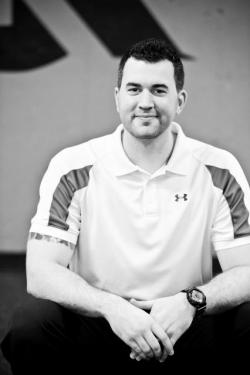 Upscale Personal Trainer with Studio
Tim Carroll -
(703) 462-9258
Mc Lean, Virginia 22102
Trains both men and women.
contact trainer
Specialties
Strength Building
Body Building
Weight Loss
Rehabilitation
Body Sculpting
Sports Conditioning
Certifications
National Academy of Sports Medicine – Certified Personal Trainer National Personal Training Institute – Certified Personal Trainer Titleist Performance Institute – Fitness Professional: Level 1; Level 2 Functional Movement Screen – Movement Specialist Crossfit Kettlebell Certified – Level 1 National Personal Training Institute – PAC member
Personal Trainer Overview
Custom Kinetics is a personal training company dedicated to helping you to move, feel, and look better. With over 25 years of combined experience and varied backgrounds and specialties, the trainers at Custom Kinetics are the best in the area for getting you results. We believe in sound exercise technique and purposeful movement. Our dedication to these beliefs is evident in every person that we help. By using a movement based approach to personal training, we teach you how to properly utilize your body to perform any task that you may ask of it, both inside and outside of the gym. We are passionate professionals who are constantly pushing ourselves to improve so we can be the best for every one of our clients.
Training Philosophy
I am dedicated and passionate about helping each of my clients feel, move and look better!
Education
An engineer at heart, I always focused on movement of the human body in its natural form, which led me to launch a career in 2002 as a fitness professional. My passion for fitness commenced as a young competitive athlete and continued throughout my adulthood. After working as a certified personal trainer for local, reputable fitness facilities, I started my own personal training business in 2007. With high demand and goals accomplished, in 2011 I partnered with Geoff Robison to establish Custom Kinetics.
Bio
A native Virginian, Tim resides in Ashburn with his wife and three children. In his spare time, Tim enjoys home improvement projects, cooking, playing golf, shooting hoops, dancing, playing with the kids, and spending time with his large extended family.