THE PERSONAL TRAINER CONNECTION!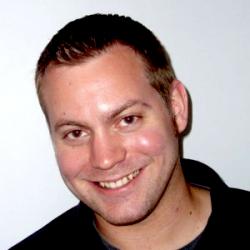 Premier Home-Delivered Personal Training & Nutrition Coaching
Thomas Jensen -
(888) 330-9355
Plano, Texas 75093
Trains both men and women.
contact trainer
Specialties
Strength Building
Weight Loss
Rehabilitation
Certifications
- Certified Member of the National Strength and Conditioning Association - Also Earned certification through the National Academy of Sports Medicine
Personal Trainer Overview
Comprehensive and convenient home-delivered fitness management with tight accountability to nutrition results. All equipment provided. 30-day risk-free 100% money-back guarantee of your satisfaction with my service and your progress.
Training Philosophy
Our vision is global improvement in quality of life through natural health and fitness education and accountability. Our Mission is to conveniently provide the information, motivation, and structure needed to realize the comprehensive physical improvement of our clients. Our motto is "Whatsoever thy hand findeth to do, do it with thy might." – Ecclesiastes 9:10 Our culture embodies the following: Integrity: truth in communication, practicing what is preached Discipline: self-control with thought, word, time, and action Respect: for clients, colleagues, vision, mission, motto, and values Empathy: seeking to understand before seeking to be understood Clarity: clear communication and consistency in coaching Intensity: 100% effort in every endeavor Passion: pure love for helping others help themselves Education: always learning and always teaching Persistence: never giving in, and never giving up Ownership: assuming responsibility for outcomes Wisdom: using experience to properly apply knowledge Excellence: reaching for perfection in all we do Results: acceptance of only that which is effective Our favorite exercises are those that incorporate multiple joints and maximum muscle surface area. That's the way to not only get strongest the fastest, but also burn maximum calories while having the greatest effect on insulin receptors. This improves their affinity for glucose uptake, keeping your blood sugar in check and your hormones primed for weight loss. Compound exercises like this also have the greatest positive effect on growth hormone and testosterone, which are key for both and women to stay young and healthy.
Education
- B.S. in Exercise Science, Summa Cum Laude - Member of the Alpha Chi National Honor Society
Bio
Training Since 2003. Trained and Coached Hundreds of Clients over 11 Years. Over 1,000 subscribers to blog "Word on Wellness" at http://electwellness.com