THE PERSONAL TRAINER CONNECTION!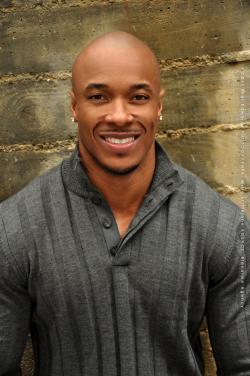 Get in shape for the New Year with Body Couture!
Thai Edwards -
(323) 230-4040
Pasadena, California 91107
Trains both men and women.
contact trainer
Specialties
Strength Building
Body Building
Weight Loss
Rehabilitation
Kick Boxing
Body Sculpting
Personal Chef
Training Locations
home
work
gym
studio
outdoor
Anywhere You're Comfortable
Certifications
24 Hour Fitness CPT - 2008 ACSM CPT (American College of Sports Medicine) - 2008 NASM (National Academy of Sports Medicine) PES (Performance Enhancing Specialist) – 2011 CES (Corrective Exercise Specialist) - 2011 Member of the APPCA (American Personal and Private Chef Institute) Attended Culinary School Art Institute of Chicago (1992-1994)
Personal Trainer Overview
Body Couture is a group of health, fitness, and culinary professionals who specialize in all aspects of personal training, nutrition, and food preparation. Our training techniques are derived from methods used in both professional sports and bodybuilding. Our gourmet cuisine not only meets your nutritional needs, but it also accommodates your busy lifestyle ensuring the results you've always wanted. We all love designer labels, but we believe that the best thing to wear is nothing at all. Call Us Today for a free consultation. Our goal is for you to look, and feel good in the skin you're in. Hours: Sun-Sat. 5:00 a.m. - 9:00 p.m.
Training Philosophy
A Beautiful Body is the Most Fashionable thing there is!
Education
University of North Texas
Bio
Physical Training and Body Modification Specialist. Developed successful training programs for wide variety of clients. Culinary expertise enables me to create nutritious food plans to ensure results. Designed and implemented strength training courses for clients of all ages. Coached high school basketball & football for 2 years and facilitated numerous football and basketball camps across the country.