THE PERSONAL TRAINER CONNECTION!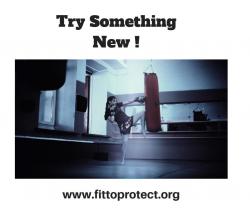 Specialties
Strength Building
Weight Loss
Rehabilitation
Kick Boxing
Core/Abs
Training Locations
home
work
gym
outdoor
my garage gym
Certifications
Muay Thai Fitness cert. NESTA certified personal trainer NESTA certified group instructor TRX qualified instructor Illinois Licensed Massage Therapist
Personal Trainer Overview
We focus on using your own bodyweight as the exercise device. Suspension (TRX) training, basic boxing/muay thai, and bodyweight are the core "equipment" used to transform your body into the one you always dreamed of. Nutrition is discussed from the beginning and though I can NOT control your diet, that's always up to you, recommendations are made. If you need, stretching, QiGong and massage can be discussed.
Training Philosophy
Let's not "recreate the wheel" here. We will see what has and has Not worked in the past for you. Keep your exercises fun and fresh! It should NOT be loathed, but desired....not too long, but not so short that your pulse barely increases.
Education
National Exercise & Sports Trainers Association- PFT and GFI and MTF East West Healing Arts- Licensed massage therapist (LMT)
Bio
Fitness has been in my life for over 30 years in some form or another. From wrestling in high school to 10 years in the military and the last 21 years as an active Firefighter/EMT. Now add on massage therapy and personal/group fitness training and i believe I'm pretty well rounded out. I can't say I've seen it all, but I've seen quite a lot. Pick my brain and absorb some of that knowledge!