THE PERSONAL TRAINER CONNECTION!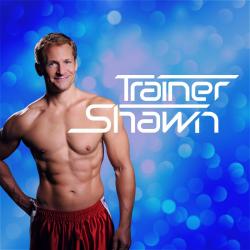 Improve Your Fitness quickly and safely with results that last!
Shawn ORegan -
(305)535-6100
Miami, Florida 33131
Trains both men and women.
contact trainer
Specialties
Strength Building
Rehabilitation
Body Sculpting
functional movement
Training Locations
home
work
Avoid traffic, I come to you
Certifications
Certified Personal Trainer (CPT)
Strength & Conditioning Specialist (CSCS)
Corrective Exercise Specialist (CES)
Personal Trainer Overview
Exclusive custom personal training programs for you in the Brickell and downtown areas of Miami. One to one private exercise instruction provides better results, faster for your best physical fitness. Expert fitness instructor Shawn O'Regan is near you and works with you in the comfort and privacy of your home, gym or office. Areas close to Brickell and downtown like The Roads, Edgewater, Museum Park also for Miami's best personal trainer. Weight loss, strength training and recovery from injury.
Training Philosophy
Communication is my greatest attribute, paired with a deep understanding of human movement. Explaining the why, not just the how, of an exercise or workout enables you to get better results, faster. This increases your understanding so you can better apply yourself, which benefits your training now and for the rest of your life.
Education
National Strength and Conditioning Association, CO National Academy of Sports Medicine, AZ University of Illinois at Urbana-Champaign, BA Communications
Bio
Training is a teaching position, and my communication skills are excellent. Most trainers do not possess this ability or recognize it as a fundamental requirement. The majority of trainers I know are exercise fanatics themselves - in great physical condition- but this in no way means they know how to train anyone else. I am a teacher, a coach, a guide. I have studied anatomy and physiology at the university level. I have numerous certifications, and years of experience. So do many other trainers. The difference is I know how to explain, educate and guide my clients to see results. Call and I'll provide comparison to help you qualify different trainers.