THE PERSONAL TRAINER CONNECTION!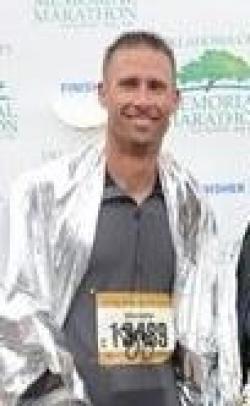 See Your Revelation Today
Shawn Farber -
(405) 412-2181
Oklahoma City, Oklahoma 73170
Trains both men and women.
contact trainer
Specialties
Strength Building
Weight Loss
Sports Conditioning
Training Locations
home
work
gym
studio
outdoor
Certifications
International Sports Science Association Air Force Physical Training Leader
Personal Trainer Overview
Fitness goals are not just about your time working out. It is a 24 hour a day battle to meet your goal. Just having a training take you through a workout is not enough. You need someone that will educate you on all things that have to do with fitness.
Training Philosophy
I believe in using multiple training practices. I want to keep the workouts new and exciting. Weightlifting, bodyweight, kettlebells, medicine balls, boxing, kick boxing, agility and sports training are just some of the ways I train clients. This keeps clients, and myself, motivated because every training session is new. The best part is these workouts can be done anywhere, anytime. On your schedule and in a convenient location for you. YOUR training on YOUR terms to meet YOUR goal.
Education
I am currently enrolled at Southwestern Christian University for Health and Sports Management. I am the strength and conditioning coach for the men's varsity basketball team and spent 9 years training Air Force personnel on physical conditioning.
Bio
I spent 11 years active Air Force before I transferred to the Oklahoma Air National Guard. During this time I have spend 9 years training Air Force members on physical fitness standards to include leading them in physical training sessions and preparing them to meet high physical fitness standards. I was the strength and conditioning coach for Onpoint hoops, a semi-pro basketball team, and now the same position for Southwestern Christian men's basketball team. I have trained several athletes from almost every kind of sport you can think of. Besides training athletes I have extensive experience training people of all types. I believe in educating my clients instead of just counting reps.