THE PERSONAL TRAINER CONNECTION!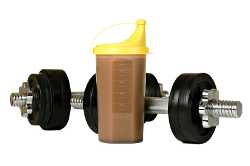 Specialties
Strength Building
Body Building
Weight Loss
Rehabilitation
Aerobics
Body Sculpting
Sport Specific
Certifications
Issa Certified Fitness Instructor Red Cross lifeguard/AED/CPR certified
Personal Trainer Overview
I am a very passionate personal trainer, this is not a job to me... it is my lifestyle and I love training. Whether it is my own training with friends or training with clients. With 4 years of personal training experience in multifaceted areas of training and trainees I know what it takes to keep the training fun, energetic, and serious all at the same time.
Training Philosophy
I believe we all need that sense of motivation. I too sometimes find it hard to motivate myself, especially after doing a physique or bodybuilding competition and dieting for months at a time. It all becomes part of a lifestyle though, a way of life. We all found things in our lives growing up that we just naturally gravitated toward. Well that was weight lifting and fitness for me as a child, and I have been with it ever since. I enjoy living my life in a healthy manor day in and day out. Together with any client we will find that inner drive, something you may never know was inside you to push you through all the hard work to that final result. "Nothing gets easier you just get stronger."
Education
I am currently in my forth year of Bachelors studies at Temple University, studying Kinesiology. I plan on attending a graduate school to pursue my Doctorate in Physical Therapy. I am very hands on with my field and studies. I have studied all biology classes, and personal training classes. I have begun my senior year with my Kines core classes.
Bio
Born and raised in Levittown, PA i was brought up playing just about every sport there was to my knowledge. I wrestled for 15 years, played football and baseball for 8, competed in Brazilian Jui- Jitsu for 4 and trained in MMA for 2. I played soccer for 6 years, and always loved to play any type of pick up game with friends. Basically I have a variety of sport specific knowledge, which helps me integrated new ideas into my training with clients. I am somewhat energetic, but extremely compassionate. I love a few things in life; cars, training, family and friends. other than that life is simply what you make of it.