THE PERSONAL TRAINER CONNECTION!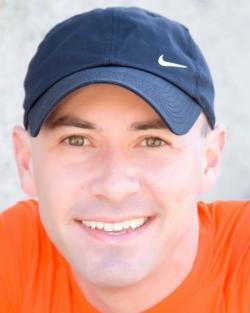 Designing Personal Training Programs For Optimal Fitness!
Shane Doughty -
(281) 786-7910
Houston, Texas 77007
Trains both men and women.
contact trainer
Specialties
Strength Building
Weight Loss
Rehabilitation
Aerobics
Body Sculpting
Pre/Post Natal/Flexibility/TRX
Training Locations
home
work
studio
outdoor
In my facility
Certifications
ACE
ACE-CMES
NASM
ACSM
AFFA
Personal Trainer Overview
I work to tailor program designs specific to the need of the client, understanding their limits, while challenging them to move SAFELY past them. I am poised to help you attain a level of fitness you may not have thought possible. Whether you desire a new method of attaining your fitness goals or are in need of physical rehabilitation, you are invited to experience my approach to fitness. Session times range from early morning, mid morning, afternoon, evening and weekends as available. Each 1 hour session is $60.
Training Philosophy
Set realistic fitness goals, work hard, and remain committed!
Education
ACE-CMES, NASM, PFIT and AFFA
Bio
Certified in 1991, I was the owner of The Baton Rouge Fitness Center for over 16 years and a National Fitness Educator. I traveled the country as part of the National Fitness Convention Circuit. During this time I conducted personal training sessions, motivational speaking seminars, and fitness classes for clients and fitness instructors from around the United States and 38 different countries. I have been featured on MTV due to the success of my clients, and my fitness center was ranked 10th out of over 7,000 compared fitness centers worldwide. I am currently the owner of Fitness Methods Personal Training in Houston, Texas and a consultant for fitness centers throghout the Southern United States. I am committed to the success and well being of my clients and enjoy helping them attain their fitness goals.