THE PERSONAL TRAINER CONNECTION!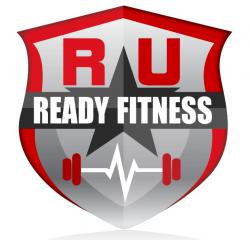 One-on-One Personal Training, Group Training and Corporate Training
Seth Kaufmann -
5615234213
Boynton Beach, Florida 33426
Trains both men and women.
contact trainer
Specialties
Strength Building
Body Building
Weight Loss
Rehabilitation
Body Sculpting
sport specific
Training Locations
home
gym
studio
work
outdoors
Certifications
Masters in Exercise Science Certified Strength and Conditioning Specialist (CSCS) by the National Strength and Conditioning Association (NSCA)
Personal Trainer Overview
Specializes in one-on-one personal training in the convenience of your own home as well as a private studio located in Boynton Beach. Also provide corporate training, group training, athletic performance coaching, nutrition counseling and much more.
Training Philosophy
TRAIN SMARTER in a relaxed, positive reinforcement environment: One-on-one Personal Training (in-home and in our private studio) Corporate Training (training entire companies) Group Training (2-6 people) Athletic Performance Coaching (workouts designed to improve performance in a sport or event) Personalized Training Programs (6-week workout protocol designed specifically for your goals and needs) Nutrition and Supplementation Counseling (learn what to eat in order to lose weight and/or gain muscle)
Education
Masters in Exercise Science with a specialization in Strength and Conditioning Certified Strength and Conditioning Specialist by the National Strength and Conditioning Association
Bio
About RU Ready Fitness After being active in sports and fitness his entire life, Seth Kaufmann began working as a personal trainer, getting his certification through one of the largest fitness organizations in the world. After witnessing the lack of scientific knowledge in the business, Seth decided to further his education and get his Masters Degree in Exercise Science. Already being a certified personal trainer, Seth went into pursuing his graduate degree thinking it would be a breeze. How much more is there to know? After 10 minutes of his first class, Seth realized he didn't' know squat! Literally! The first 3 weeks of class he was taught how to squat properly. The next two years of school Seth not only learned every aspect of the anatomy and physiology of the body; he obtained the highest credentials in the fitness industry when he became a Certified Strength and Conditioning Specialist (CSCS) through the National Strength and Conditioning Association (NSCA). While doing all that, he also put his newly learned knowledge to hands on work. Seth began working at an athletic development center in South Florida designing and implementing training programs for some of the biggest names in sports. Working daily with professional athletes was an absolute dream come true for him, but he was missing something. It wasn't as fulfilling as he thought it would be. An opportunity too good to be true came up and Seth began working for one the biggest sport supplement companies in the world. During his time with the company, Seth helped to develop combinations of supplements to best help clients reach their specific goals. However, the bottom line in that industry is just that, the bottom line, and not the consumer's overall well being. Seth decided to put aside all his frustrations with all aspects of the industry and form his own company, RU Ready Fitness. He has put everything he's learned under one umbrella with one purpose in mind, to improve the well-being of as many lives as possible. There are no more excuses for not being healthy and loving what you see in the mirror. Thank you for the opportunity to help reach your health and fitness goals! Contact us today… RU Ready?