THE PERSONAL TRAINER CONNECTION!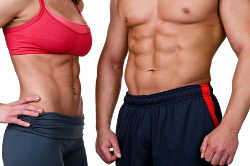 I Will Slap Those Snacks Out of Your Paws
Scott Sullivan -
(999) 999-9999
Austin, Texas 78704
Trains both men and women.
contact trainer
Specialties
Weight Loss
Nutrition and Meal Planning
Training Locations
home
work
gym
studio
outdoor
Personal Trainer Overview
This is the main heading in bold at the top of the listing profile that will get clients' attention. Include a short paragraph about your training methods and techniques. Eplain why you stand out from other trainers and why a client should choose you.
Training Philosophy
Many clients choose a personal trainer based on this. Be creative and complete. What are your beliefs about health, diet and exercise? What are your training methods? Examples include weight training , cardio, nutrition, diet, yoga, pilates, meditation, stretching. How do you motivate clients? What motivates you? This is where you can connect with your potential client and let them know why you are the right trainer for their training needs.
Education
List all classes you have attended or degrees you hold. List previous internships. Include specialties and skill sets and training experience.
Bio
Give a detailed description or account of your life. Describe your health and exercise experience. This paragraph represents your life story, you may choose to highlight various aspects of your life, including intimate details of experience. Include an analysis of your personality. Many clients will choose a trainer based on this paragraph!