THE PERSONAL TRAINER CONNECTION!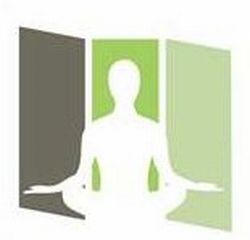 Specialties
Strength Building
Weight Loss
Pre and Post Natal
55+
Post-Therapy Rehabilitation
Personal Trainer Overview
My Online Trainer is a planet-friendly personal training service. We offer both in-home and online training options. We are focused on getting you the best workout possible at an affordable rate! For in-home training we currently service metro Philadelphia and surrounding areas. Rates vary on location. Online training offered nationwide. Our online service offers you membership options, allowing you personal trainer support when you need it. We give back! 5% of your monthly membership/in-home session price goes to a non-profit you select on our site. With us, there are no contracts to sign and no hidden charges, we will never try and upsell you. We are here for you!
Training Philosophy
My goal is to help you live a better, healthier life through exercise and activity. I believe that you should train for the way you want to live. If you want to climb a mountain, then bulk is not your main objective, and therefore not mine. If you are a mother who wants to slim down and have enough energy to make it through the day and keep up with her kids, then that is what I will help you do. I will prescribe you a workout with movements that emulate your daily activities, all based off a fitness assessment we do just for you. I am here to show you what you need to do to obtain the results YOU want. People are different and what I do is help you reach YOUR goals. Most people come to me with, among others, a common goal;"I just want to be healthy". That means different things to different people, but I can help you understand what it means to you, and how we can reach your goals together.
Education
Scott received his NASM certification in 2007. He also is certified in CPR/AED for the Professional Rescuer. He has been teaching Outdoor Sports for 17 years. In the fitness/heath field he has been a Personal Trainer, Pro Trainer, and Fitness Studio Director. He is in his third year obtaining his B.S. in Sports Medicine with a minor in Sustainability/Green Management.
Bio
During his time in the fitness and health field, Scott has worked for two major fitness organizations. In 2008, he was nominated for Exercise TV's "Best Personal Trainer in the US". In 2010 he decided to open his own studio www.my-online-trainer.com with his wife, Caroline, to make personal training more affordable and accessible to everyone. Scott states: "As a company and as individuals, we were tired of seeing what gyms were charging clients, when we could offer the same services for a fraction of the price"