THE PERSONAL TRAINER CONNECTION!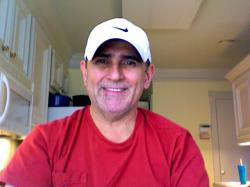 Midtown Houston Urban Fitness
Sam Cunningham -
(713) 857-9032
Houston, Texas 77006
Trains both men and women.
contact trainer
Specialties
Strength Building
Weight Loss
Rehabilitation
Spin
Body Sculpting
Older Adult
Certifications
ACSM Certified Personal Trainer Personal Trainer
Group Fitness Instructor
Core Training Instructor
Group Cycle Instructor
and Idea Fitness
Senior Populations Fitness Instructor.
Personal Trainer Overview
My training methods are adapted to each individual client. One size does not fit all, we are each at different levels of fitness and capabilities. I have trained elite athletes, new moms, senior Olympians, people with wasting syndrome from HIV/AIDS, and cancer, as well as people who just want to feel better. I am mature and have a great sense of humor and a passion for the industry.
Training Philosophy
My mission is to provide safe, fun and goal-oriented personal training to people from all walks of life and at all fitness levels. The ACSM's Mission Statement reflects this goal: "The American College of Sports Medicine promotes and integrates scientific research, education, and practical applications of sports medicine and exercise science to maintain and enhance physical performance, fitness, health, and quality of life."
Education
My educational background and training certifications are hard earned gold standard in the industry. I am certified by the American College of Sports medicine, have a Degree in Health and Wellness Instruction, and a Bachelors Degree in Human Services. I also have 5 years of experience in fitness team leading with the YMCA of greater Houston. I have a vast assortment of techniques, skills, and experiences with different populations.
Bio
After being a nurse in Houston for 26 years, I found myself working in a Stroke unit one morning, where all of the eight beds were full of people at least ten years younger than me. At that time, I decided I needed to do something to help people from getting to that place. I continued my education, changed careers, and never looked back. If I can make an impact on at least one person a day, that is an extension of my nursing experience.