THE PERSONAL TRAINER CONNECTION!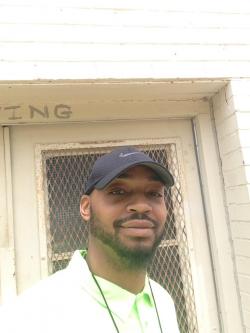 Training Done Right
Roderick Benman -
(405) 808-5884
Oklahoma City, Oklahoma 73112
Trains both men and women.
contact trainer
Specialties
Weight Loss
Sport specific training
Certifications
National Federation of Professional Trainers
Personal Trainer Overview
*weight loss specialist *sport specific training *Dynamic progressive weight loss and fat burning circuit training. *Increase strength & endurance. *Helping clients build strong Core strength. *Working with clients of all age ranges. *Non judgmental atmosphere.
Training Philosophy
Consistency and hard work will always = results. Rather you're looking to lose 10,20 or 100lbs or get in the best sport related shape of your life, then lets put in some consist hard work so the results can come.
Education
Bio
I have always been into sports and fitness since i was a little kid going up playing pop warner football. I've played sports since i was a child up until four years of college football (2012). I have gone through the processes of losing weight, gaining weight, and maintaining that weight to get to where I needed to be fitness wise. I have vase knowledge of what it takes to set goals and achieve them. Everything I did and achieved I had to put in commitment and hard work. I am not the in your face type of trainer. Although, I will push you to your maximum with a smile (on my face). I am a hard working, form stricken, results driven trainer. I tailor fitness planes according to your genetic makeup. I broaden my knowledge on a regular basis to make sure i stay up on the latest proven techniques in order to give you the best results of your life.