THE PERSONAL TRAINER CONNECTION!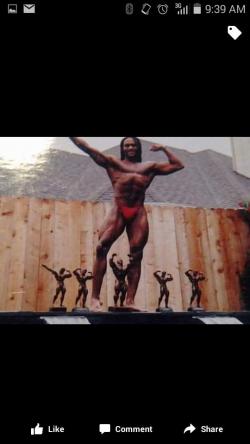 Hardest Working Affordable Personal Trainer In Dallas
Robert Davis -
(214) 723-1633
Dallas, Texas 75228
Trains both men and women.
contact trainer
Specialties
Strength Building
Body Building
Weight Loss
Body Sculpting
All aspects of health and fitnes
Training Locations
gym
Depends on clients preference.
Personal Trainer Overview
I provide exceptional personal training, fitness, and nutritional services to those who desire to be fit and healthy. I am a professional all natural bodybuilder who eats, sleeps, and breathes health and fitness. I will work with anybody's financial situation.
Training Philosophy
I have the firm believe that everyone living and breathing wants and needs to be in the best shapes of their lives. I hope I can be a part in your journey of attaining your health and fitness goals.
Education
Cenrtal State-Oklahoma Health and Nutrition
Bio
I have been a successful personal trainer and all natural bodybuilder for over 25 years. My clients have had exceptional success in their health and fitness endeavors.