THE PERSONAL TRAINER CONNECTION!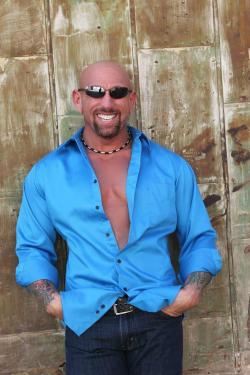 Specialties
Strength Building
Body Building
Weight Loss
Rehabilitation
Body Sculpting
Certifications
National Council on Strength and Fitness
Personal Trainer Overview
I am a certified strength and fitness personal trainer and certified group class instructor. Specializing in: •Dynamic progressive weight loss and fat burning circuit training. •Increase strength & endurance. •Body Building (Hypertrophy Training). •Helping clients build strong Core strength. •Sport specific training. •Working with clients of all age ranges. •Training clients with joint related health issues. •Wellness conditioning for those with arthritis as well as other joint, muscle and mobility limiting issues. •Personal Training In a non-judgmental atmosphere
Training Philosophy
Science based approach to weight control and fat loss. No fad diets, no TV type training, No hype, just solid knowledge to help you improve your health.
Education
Bio
I personally know the struggles of being overweight and the issues that come with not exercising. In 1997 my weight was up to right at 300lbs and at 5' 8" that was extremely unhealthy. My BMI (Body Mass Index) was at 45.6% and I was having trouble sleeping and even breathing. I decided to make a difference in my life, I lost the weight, have continued to exercise and have dedicated my life to staying healthy and helping others. I will help guide you with valuable diet advice as well as keeping you on track through a well designed exercise program. Personal Training is an important part of your overall fitness and I want to help you live a healthy and fit life. I have been helping people in the Oklahoma City Metro learn the right way to exercise for many years and have been working as a certified personal trainer for more than 8 years in Oklahoma City. I have logged more than 10,000 training hours with my personal training clients. Experience and ongoing education is a must for all personal trainers to ensure clients are being trained with the latest science proven techniques to lose body fat and stay healthy.