THE PERSONAL TRAINER CONNECTION!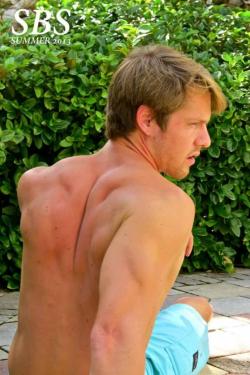 Don't Wait!!!
Robby Atkins -
(904) 718-0241
Jacksonville, Florida 32216
Trains both men and women.
contact trainer
Specialties
Strength Building
Weight Loss
Rehabilitation
Aerobics
Body Sculpting
Personal Trainer Overview
If you're like me, you don't want fitness to be another project, another burden to pressure your schedule. That isn't what fitness should look like. My programs offer freedom from your weaknesses, eliminating those things that hold you back from looking and feeling your best. Call me for a complimentary session. Free yourself.
Training Philosophy
There is a reason we are at the place in our lives and fitness that we are. I can't tell you how many times someone has come to me and said "I want to lose weight, but I want to stay off this knee." My philosophy is that you can ALWAYS do SOMETHING. Is your knee holding you back? You and I are going to fix it. "It can't be fixed," well are you just going to give up? That isn't an option. People who work with me are always progressing and growing, actively eliminating excuses. That's how you become the best version of yourself.
Education
Almost a decade in the field. UNF.
Bio
- Started as a fitness professional at San Jose Country Club in 2007, where I learned that the trainee and her or his goals ALWAYS come first. - In 2011, I began working at GNC. There, I was introduced to and learned about nutrition. I also learned that most of the time supplements are a scam. - I began training at LA Fitness in 2013. It was difficult to develop a relationship with trainees there. The size of the company made the relationship between trainer and trainee very impersonal. - I left LA Fitness in 2013 and opened my private practice. Since then, I have partnered with Superior Body Sculpting and have opened our studio on Southside Boulevard. - I am patient and a great listener. The goals of my trainees come first and if I don't know the answer I'll find out promptly. I am a Toastmaster and an Eagle Scout.