THE PERSONAL TRAINER CONNECTION!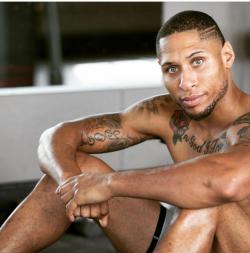 Action Jackson Personal Training
Ramon Jackson -
(214) 434-2252
Mesquite, Texas 75149
Trains both men and women.
contact trainer
Specialties
Strength Building
Weight Loss
Rehabilitation
Kick Boxing
Core strength/ weight loss/ weig
Training Locations
home
work
gym
studio
outdoor
Certifications
Personal Training Certification Corrective Excercise Specialist- NASM Licensed Professional Fighter - Texas AED/CPR certified
Personal Trainer Overview
I establish programs specifically meant for you to meet your goals through a fast paced circut program. Along the way giving you nutritional advice, helping you achieve a perfect form, and providing knowledge throughout the workout. I try to incorporate many different excercises to make it fun for you even teach forms of self defense through a boxing regimen.
Training Philosophy
Form and Technique is the number one aspect to gain whatever goal you are trying to acheive. Strength is not about how much you can lift but how you can lift with form and lift with control. In any goal one has to reach, you have to stay religious to the health movement..... Dedication is Key
Education
Bachelors of Kinesiology- University of North Texas NASM Active MMA Fighter Boxing Muy thai Ju Jit Zu Wrestling
Bio
I have been in sports my entire life and dedicated my time to help people acheive their goals whether it be for health reasons or to perfect yourself within a sport. I graduated from UNT with my bachelors in kinesiology and have since then started my journey to help those seeking guidance. I have a back ground in track, football, and MMA (many disciplines) that have helped me form programs able enough to speed the outcome to achieve your goals all the while teaching corrective excercises.