THE PERSONAL TRAINER CONNECTION!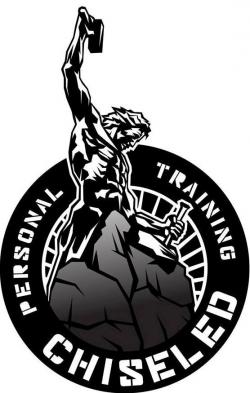 Specialties
Strength Building
Weight Loss
Rehabilitation
Senior Fitness
Certifications
International Fitness Professional Association (IFPA) Personal Fitness Trainer Advance Personal Fitness Trainer Senior Fitness Specialist
Personal Trainer Overview
Confidence in your body. At CHISELED LLC, personal training so you're able to pick up your grand kids pain free, train for a marathon or make the team when that time comes without thinking twice about it. Living Life without second guessing an activity. Confidence in your body.
Training Philosophy
We all know it doesn't happen overnight. Results require scientifically based training, a solid nutrition plan and proper rest. We know everyone wants to be as healthy as they can, but with all the magical pills, fancy diets, and fly by night exercise equipment you see in the media, no wonder its difficult to know what really works. If you're looking to improve your strength, flexibility, endurance or just want to feel better, move better, and live a healthier lifestyle, let's do it as a TEAM. Whether you're new to the fitness world, or you're looking to be challenged, CHISELED PERSONAL TRAINING is the key to helping you take it to the next LEVEL, all in the comfort of your own home or on the road as you travel.
Education
In Home Personal Training, Traveling Personal Trainer, Senior Fitness, Strength Training, Military Prep, Fat Loss, Core Training, Body Weight/Suspension Training (TRX)
Bio
Ever since I can remember, I`ve been involved in sports and fitness in some way. It started with Pop Warner football, basketball, and baseball, to being a two sport athlete in high school. My love for fitness only grew once I joined the army, and saw how being physically fit could not only change but save your life. I became NOIC of my unit`s overweight and physical training program, and help many soldiers save their military career. Once I finished my active duty commitment to the military, I continued to make a difference in people`s lives through fitness by becoming a Personal Fitness Trainer followed by an Advanced Personal Fitness Trainer, as well as a Senior Fitness Specialist through the International Fitness Professional Association.