THE PERSONAL TRAINER CONNECTION!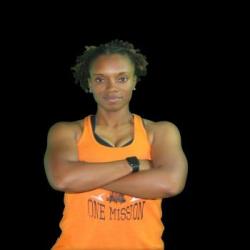 Specialties
Strength Building
Body Building
Weight Loss
Rehabilitation
Aerobics
Spin
Body Sculpting
As a Fitness Lifestyle Consultan
Training Locations
work
gym
studio
outdoor
Online Services - Trainerize and
Certifications
Master Trainer with 6 Fitness Certifications * Certified Fitness Trainer (CFT) - Personal Trainer Certification * Specialist in Fitness Nutrition (SFN) - Fitness Nutrition Certification * Fitness Therapist (FT) - Fitness Exercise Therapist -Certification * Specialist in Fitness for Older Adults (SFOA) - Senior Fitness Certification * Youth Fitness Trainer (YFT) - Youth Fitness Certification * Fitness Lifestyle Coach Certification ----For more information visit---- http://www.vp4fitness.com/my-certifications
Personal Trainer Overview
As an ISSA-Certified Master Fitness Trainer and a Lifestyle Fitness Consultant, I specialized in skills of counseling, communicating, motivating and educating to develop the effective way that are critical to influence more people to begin, maintain and live a healthy fit lifestyle. I can help you set realistic goals and transform your health and your life for the better.
Training Philosophy
I provide services to help with your personal fitness goals to suit your lifestyle. No matter where you live, we will stay connected through video chats, phone calls and emails. My Online Fitness Lifestyle programs includes an initial assessment, fitness and wellness consultation, personalized exercise and nutrition plan, plus weekly check-ins to help you stay focus! *MORE DETAIL INFORMATION: Certified Fitness Trainer (CFT) have comprehensive knowledge of anatomy, kinesiology, injury prevention, supplementation and nutrition, and all aspects of resistance training. Specialist in Fitness Nutrition (SFN) lays down a strong foundation in the science behind nutrition, that helps you discover how your body balances out the food you eat with the work it does. Specialist in Exercise Therapy (SET) help train clients that are suffering from a wide variety of injuries and illnesses.
Education
- Associates and Bachelors Degree in Exercise Science - Bachelors Degree in Management - Masters Degree in Sports Management
Bio
I'm married with two kids, we are a family that love exercising and playing sports. I've been in the Military for over 15 years as a Human Resource Personnel and a Physical Fitness Training Leader (PTL) for 6 years. I'm also a Certified Master Fitness Trainer and a Fitness Lifestyle Consultant. My passion and purpose is to help others live a healthy fitness lifestyle.