THE PERSONAL TRAINER CONNECTION!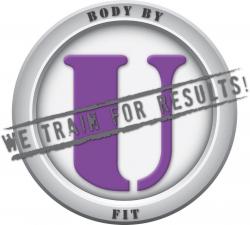 Fall Back into Fitness with Body By U Fit
Phil Biggs -
(832)797-6906
Houston, Texas 77008
Trains both men and women.
contact trainer
Specialties
Strength Building
Weight Loss
Spin
Body Sculpting
Kettle bell, TRX, functional and
Certifications
ISSA
NFTP
National Heart Association
Red Cross
Professional Liability Insurance
CPR & AED Certified
Personal Trainer Overview
*Allow us to become your Fitness Insurance Policy* Get our unlimited 'Get It Done' Boot Camp Classes for $100 a month for Unlimited Boot camp. M/W at 8pm and T/TH at 6am & 6:30pm Fri 7pm. We offer 30 minutes dynamic intense boot camp. Visit our website to see and read what they are saying and doing. www.bodybyufit.com We 'TRAIN for RESULTS'
Training Philosophy
Join Houston's Personal Training and Boot Camp experts. Body By U Fit, LLC, has been providing Personal Training & Boot Camps in Houston since 2010. Since then, we have helped 300, and counting, clients improve the quality of their lives. What do we mean by quality of life? Quality of life is when someone gets in better shape, not just physically, but also emotionally, spiritually, and financially. We are located in the Houston TX Heights (Studio Fitness Heights) area. We are not just another Personal Training or Boot Camp gym; we are a whole new way of living and experiencing life. We are here to help everyone achieve a new level of fitness. Whether you are interested overall fitness, toning, body fat reduction, strength gain, cardio-vascular fitness, weight control, body sculpting, flexibility, nutritional and diet guidance, or pre-natal and post-natal fitness Body By U Fit knows how to help you reach your fitness goals. Body By U Fit, LLC Can Offer You: 100% No questions asked GUARANTEE Very effective weight loss program Fun filled environment Delivers time-tested measurable health and fitness improvements Our classes deliver GUARANTEED RESULTS One month transformation will be initiated Second month your friends will want to know your secret. Schedule Mon - Thurs:5:00am - 4:00pm 12:00pm - 7:00pm Fri:6:00am - 4:00pm 12:00pm - 6:00pm Sat:8:00am - 12:00pm
Education
International Sport Science Association - Certified Fitness Trainer & Sport Nutrition Performance, National Federation of Professional Trainers - Certified Personal Trainer, Spinning, Kettle bells, TRX, Flexibility & Stretching, Physical Therapy, H.I.V/AIDS training, Boot Camp and old fashion calisthenics.
Bio
I am Phil Biggs, Sr., I discovered the benefits of personal training first hand after sustaining a serious back injury in high school. A former defensive back, I ruptured two discs in my spine, hospitalizing me. Through targeted exercise, I was able to correct my back issues and lead an active, healthy lifestyle. For the past 19 years, the spine's interaction with body movement and exercise has b! een at the core of my personal training methods. I specialize in helping clients achieve new levels of fitness by strengthening the core and back. At age 47, I hold certifications from the International Sports Science Association and the National Federation of Professional trainers as well as degrees from Park University and the University of the District of Columbia. I have also acquired two years of study in Physical Therapy and H.I.V./A.I.D.S and have spent three years teaching the value of proper nutrition and exercise. My specialty is fat loss, building lean muscle, cardiovascular strengthening, and getting lasting results in a relaxed environment. My training utilizes strength, stamina, balance and core strength. I offer boot camps, kettle bell, bodyweight training and old fashion calisthenics. Do you want your body to burn body fat long after your workouts? Body By U Fit's philosophy is simple: 'Empowering people to live a healthier lifestyle'. Motto: In order to be successful you must first meet "FATIGUE, before you can meet PROGRESS." Have Fun. Get it Done! Get Fit Fast. Body By U fit is based on three basic principles, Innovation, Education and Motivation. Body By U Fit is a life with a positive Mental attitude, the correct amount of Activity throughout your day, proper Nutrition for the person you wish to be and Alignment of your muscles to achieve the aesthetic and pain free body of your dreams. Training focus is on functional and integrated training, working our bodies the way that we use them. This means working large and small muscle groups alike, moving multiple joints through full ranges of motion, and constantly emphasizing stability and body control. High-quality integrated training will train your body to be strong and healthful, balanced and stable, and will help you build muscle, burn calories, and rapidly increase strength and endurance. Total fitness through strength training – We are dedicated to the science of total fitness through the use of research-proven techniques of strength training. This is the only method proven to produce permanent results in fat loss, body shaping and overall health regardless of your age or physical condition. This is the fastest path to total physical fitness. Change your body, change your life – Personal fitness is a gateway to other important life changes. Becoming stronger, healthier and more attractive provides a tremendous boost in self-esteem, self-confidence and personal power. Changing your body into the body you've always wanted is for many the key to a healthier, happier and more fulfilling life.