THE PERSONAL TRAINER CONNECTION!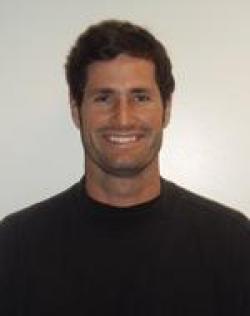 Specialties
Strength Building
Weight Loss
Rehabilitation
Personal Trainer Overview
I can help you get fit and improve performance in day-to-day life or sport. Your program will address all areas of fitness, including: flexibility/mobility, power, strength, conditioning and nutrition. This is all done with consideration for your available time commitment, functional movement screen (done at consultation), ability level, and obviously, your fitness goal(s).
Training Philosophy
My training philosophy centers around performance enhancement. Whether participating in competitive sport or not, I feel your body should work as good as it looks. Even with only cosmetic goals, as many people have, your training will have a positive effect on your daily life.
Education
MS, Texas A&M University
Bio
My background comes from both Houston personal training and strength and conditioning. I hold a Master Of Science degree with an emphasis on Sports Physiology from Texas A&M University and am a Certified Strength and Conditioning Specialist (CSCS) through the National Strength And Conditioning Association. I've helped improve athletic performance as a Personal Trainer, Student Assistant Strength and Conditioning Coach at Texas A&M University and as a Strength and Conditioning Coach in Professional Baseball. I am experienced working with athletes from multiple sports including: baseball, basketball, football, swimming, volleyball, and soccer. As a Personal Trainer, I've also helped people improve general fitness qualities from various ages and backgrounds. My athletic programs have helped people: lose fat, improve strength, build muscle/endurance and increase self-confidence/esteem.