THE PERSONAL TRAINER CONNECTION!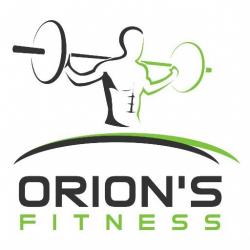 Online Personal Training
orion kester -
(832) 794-2195
Kingwood, Texas 77339
Trains both men and women.
contact trainer
Specialties
Strength Building
Body Building
Weight Loss
Rehabilitation
Body Sculpting
Injury prevention
Training Locations
home
work
gym
studio
outdoor
Online Personal Training
Certifications
NASM Certified personal trainer.
Personal Trainer Overview
I am an online personal trainer in Houston TX and I also have a boot camp in Kingwood TX. Online personal training is perfect for individuals who are motivated to work out on their own but don't quite know what to do in the gym or they need someone to hold them accountable.
Training Philosophy
My philosophy is really geared around injury prevention. Before I was a trainer I tore the ACL in both of my knees, I have had the repaired but in the process I learned I was working out the incorrect way. This gave me the passion to pursue personal training so I can help others avoid the same mistakes I made. I believe in developing a strong foundation and core through stabilization and balance training. After we have build a strong foundation we can progress to whatever your goals are.
Education
NASM certified personal trainer. I also have a Bachelors in Business Administration.
Bio
I'm just a regular person like you, I am a son, a husband, a father, a brother, and a friend. I put my pants on one leg at a time just like everyone else, except I have a passion for fitness. I love anything and everything about it, I eat it, breathe it, and sleep it. My life is focused around being in good shape and staying healthy, exercise is a part of who I am and it is as routine to me as brushing my teeth every day.