THE PERSONAL TRAINER CONNECTION!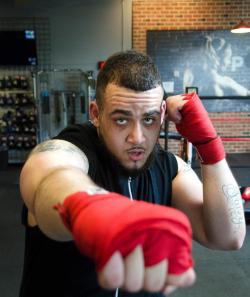 Specialties
Strength Building
Weight Loss
Kick Boxing
Boxing / Martial Arts
Personal Trainer Overview
Omar Faizy is a fitness instructor and personal trainer at Worktime Fitness DC. He specializes in boxing, kickboxing, taekwondo, jiujitsu, and diet management.
Training Philosophy
I want to help people mentally, physically, and spiritually. I believe in having a strong mindset and defying fear in its face.
Education
Black belt - taekwondo CPR / AED certified.
Bio
Omar is a multi-talented martial artist with a strong background as both a competitive athlete and as a personal trainer. ​ Omar started training in TaeKwonDo at age 10 and earned his Black Belt in 2017. At age 18, he started boxing with various trainers and quickly developed a love for the sport and its power. ​ In 2015, Omar set out to train in various martial arts to broaden his skillset in order to prepare for Mixed Martial Arts (MMA) competitions. As a result, Omar has formidable skills in Brazilian JiuJitsu (BJJ), kickboxing, and self defense. ​ Omar is an advocate for healthy lifestyle structures and building a strong nutritional base. He enjoys cooking with a passion and is currently working on a cookbook.